South Beach Diet Gazpacho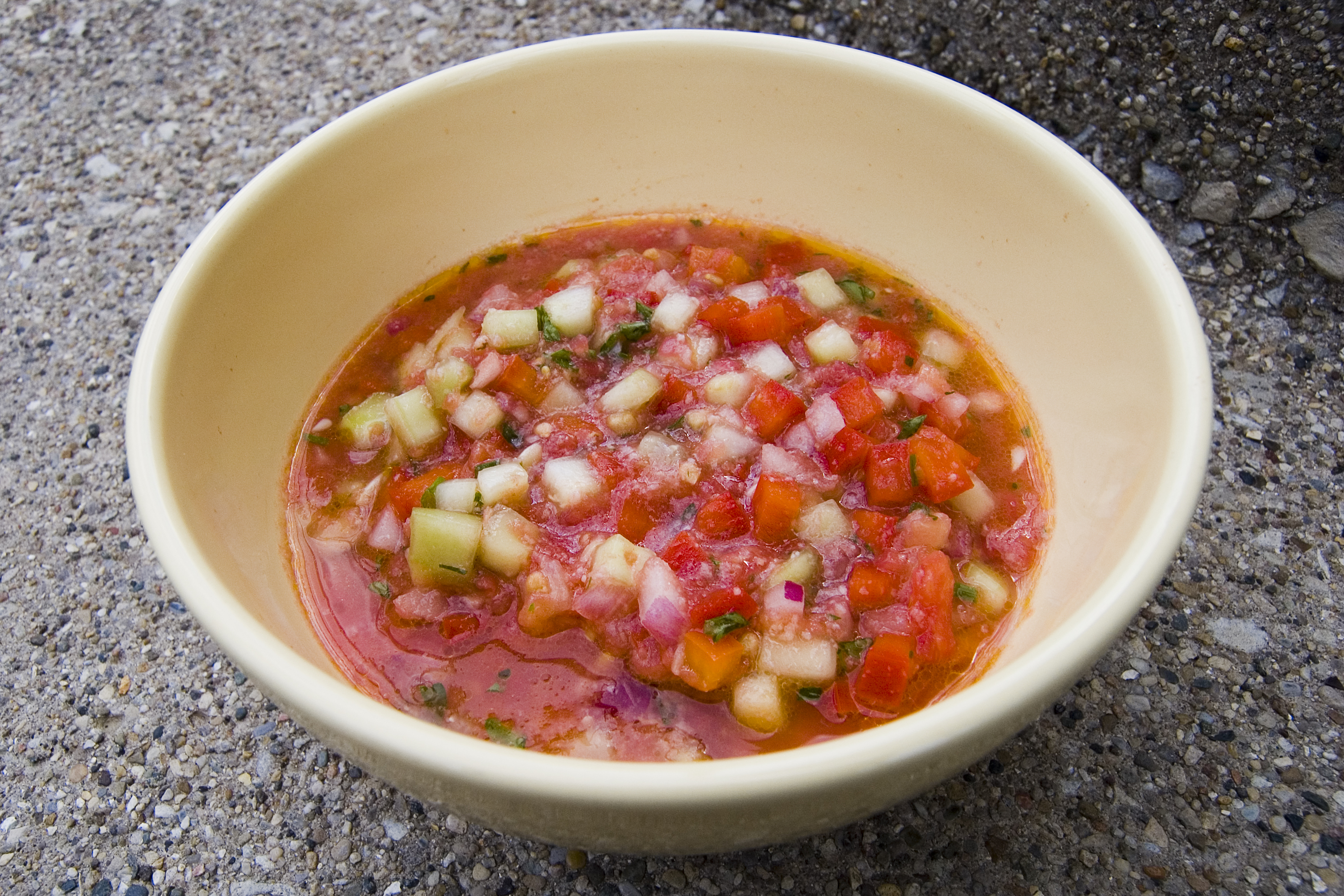 Gazpacho is simple and refreshing soup usually served cold.  And it uses all of the vegetables that we typically get in our summer CSA shares.  This Gazpacho recipe comes from the South Beach Diet, and can be found on epicurious.com.  Serves 2.
Ingredients:
1 Cup tomato or vegetable juice
½ Cup peeled, seeded, finely chopped fresh tomatoes
3¼ Tablespoons finely chopped celery
3¼ Tablespoons finely chopped cucumber
3¼ Tablespoons finely chopped green bell pepper
3¼ Tablespoons finely chopped green onion
1¼ Tablespoons white wine vinegar
¾ Tablespoon extra virgin olive oil
⅓ large garlic clove, minced
¾ teaspoon finely chopped flat leaf parsley
¼ teaspoon salt
¼ teaspoon Worcestershire sauce
¼ teaspoon freshly ground black pepper
Procedure:
Combine the juice, tomatoes, celery, cucumber, bell pepper, onion, vinegar, oil, garlic, parsley, salt, Worcestershire sauce, and black pepper in a glass or stainless steel bowl.
Cover and refrigerate overnight.