Eggplant and Orzo Salad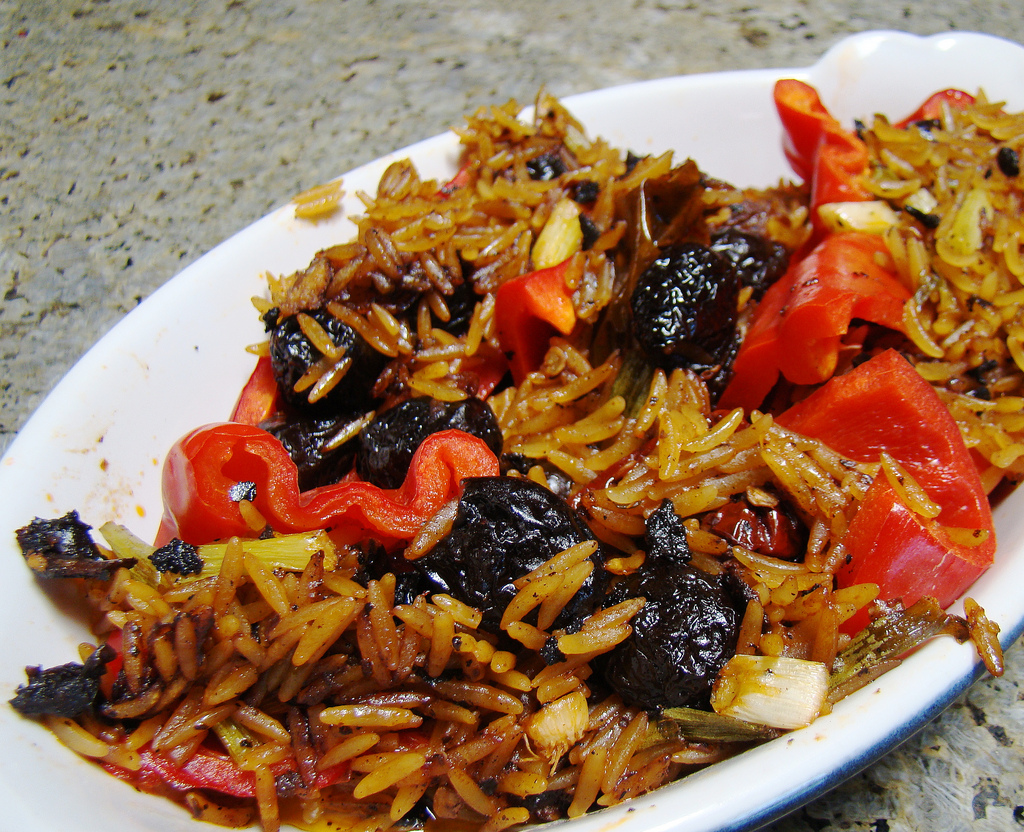 When in Cape May, stop by George's Place restaurant on the corner of Beach and Perry Streets for delicious Greek food.  They won't part with their recipe but I came pretty close to re-creating this delicious side salad they serve with many of their entrees.  This serves 6 nicely as a side.
Ingredients:
2 small eggplant, grilled whole
1¼ cup orzo, cooked according to directions
3 roasted red peppers (jarred is fine, or you can roast yourself)
2 Tablespoons fresh chopped parsley
1 Tablespoon fresh chopped oregano
1 Tablespoon fresh chopped chives
Salt and pepper to taste
¼ cup red wine vinegar
¼-⅓ cup extra virgin olive oil
Procedure:
Wash and trim cap off of eggplant, and pierce with fork or knife around entire fruit.  Place on grill, medium direct, for about 30-45 minutes, turning about every 10 minutes, until it feels soft.  Let cool.  Cut in half, peel, and scrape out soft flesh, chopping if still firm in places.  Place in a large bowl.
Meanwhile, cook orzo according to package directions and drain.  Add to eggplant.
Cut roasted red peppers into ½" chunks and add to orzo and eggplant.  Add all herbs, vinegar, and olive oil and stir, mixing herbs well so that they are evenly distributed in the bowl among the orzo and eggplant.  Add salt and pepper to taste.  Allow to sit for about 15-30 minutes so that the flavors marry.
Serve at room temperature.