Peanut Stuffed Lettuce Wraps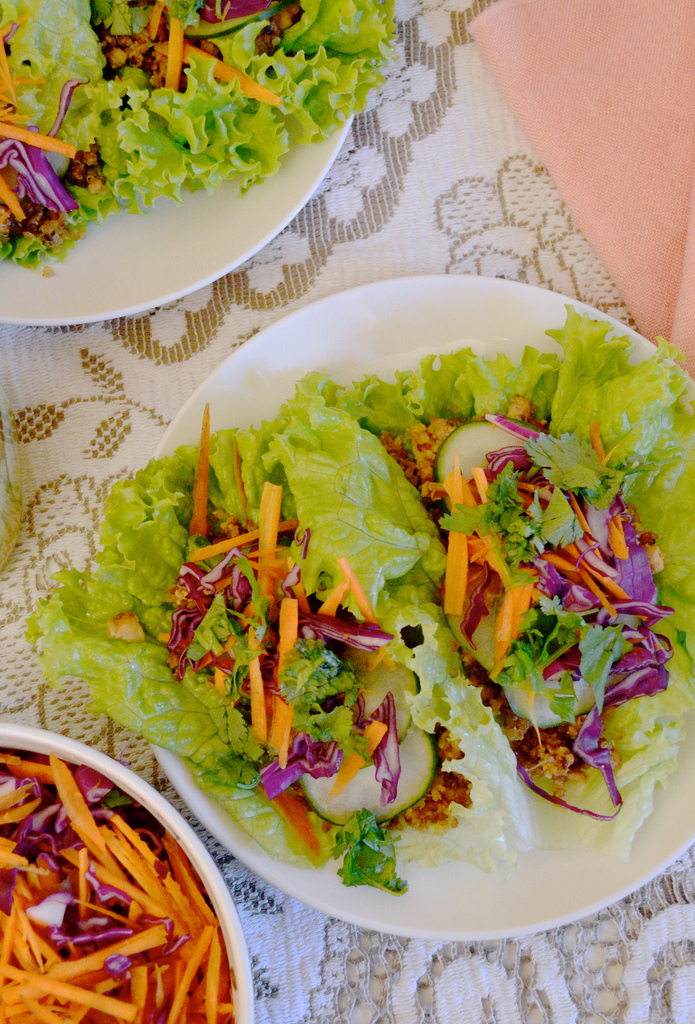 A simple and delicious recipe from www.food.com and a different use for all the lettuce we've been getting!  The original recipe calls for 2 cups of cabbage mix, but shredding your own cabbage and carrots will work just fine.
Ingredients
2 Tablespoons hoisin sauce
2 Tablespoons creamy peanut butter
1 teaspoon water
½ teaspoon cider vinegar
⅛ teaspoon crushed red pepper flakes
2 cups shredded cabbage and carrots
¼ cup unsalted peanuts, chopped
8 Boston lettuce leaves
Procedure
In a small bowl, toss together hoisin sauce, peanut butter, water, vinegar, and red pepper flakes.
Add cabbage and peanuts. Toss to coat.
Divide mixture among lettuce leaves.  Roll up to serve.