Okra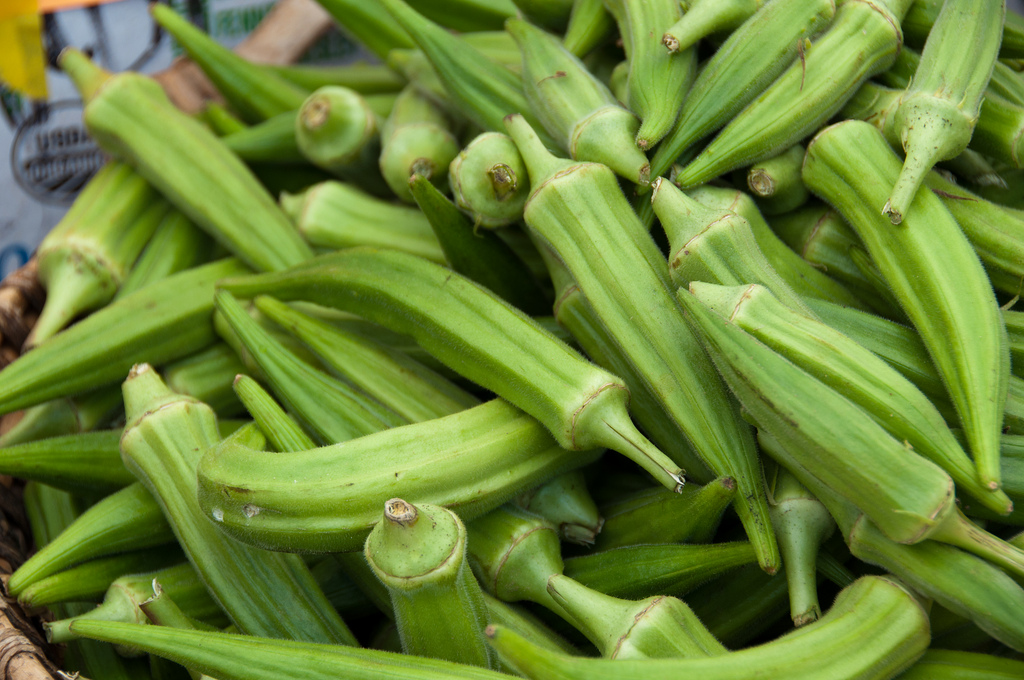 In the south, it's available year-round, but for the rest of us, summer is a great time to take advantage of fresh okra. While it looks like a ridged pepper, okra belongs to the same family as hibiscus and cotton, and likely came to the U.S. from Africa more than three centuries ago.
Okra is appealing for its tender fruit and leaves, but perhaps its most unusual feature is the gummy, gelatinous substance released from its pods when cooked. That sticky agent makes it a popular ingredient in gumbos and soups where it acts as a thickener, but if it's not to your liking, some cooks recommend quick-frying sliced okra in a saute pan with some cornmeal.
Okra is one of the healthiest veggies that you can eat.  One cup of okra is only 33 calories and is a rich source of anti-oxidants, vitamins, and minerals, while containing no saturated fats or cholesterol.  While it is best to eat fresh, okra can be stored in the refrigerator for 2-3 days, or blanched and stored in the freezer much longer.