Garden Peas (aka English Peas)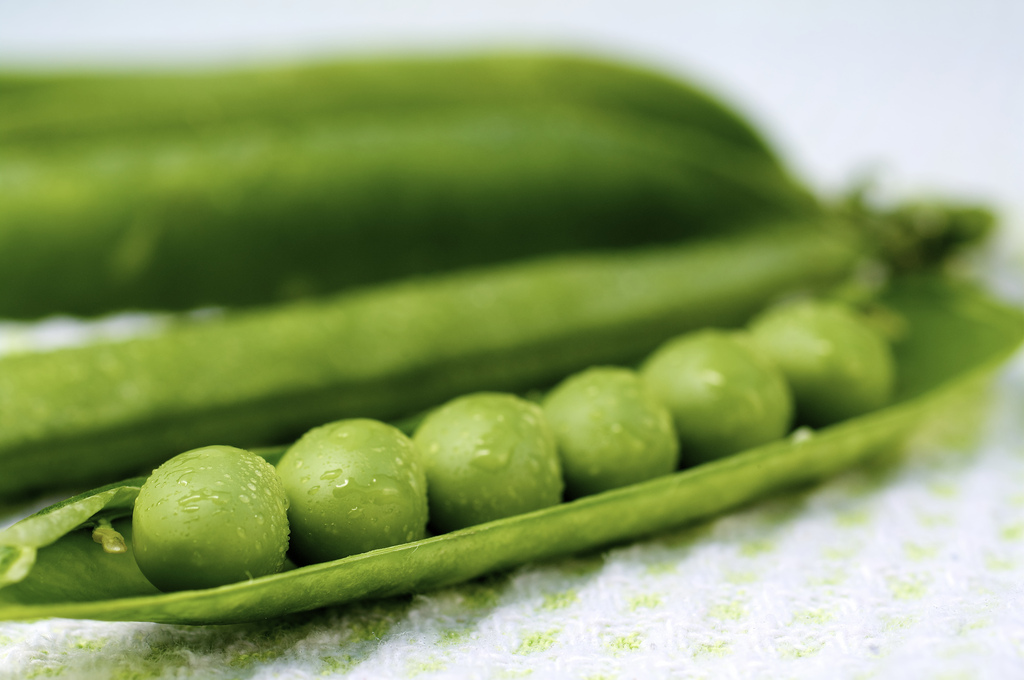 Garden, or English peas, are your standard "pea in a pod."  They have more nutrients and calories than snow or sugar snap peas and are a bit more work as they need to be shelled. Garden peas are sweet and succulent for three to four days after they are picked, but turn mushy and starchy very quickly after harvesting.  So use them fast!
Garden peas can be steamed or used in soups, salad, pasta, pilaf and grain dishes; puréed, they add glorious color and flavor to risotto.  They are also excellent for canning and freezing (after they've been shelled).  A member of the legume family, garden peas are an excellent source of folate, vitamins A and C, and a good source of zinc.