Sugar Snap Peas and Radishes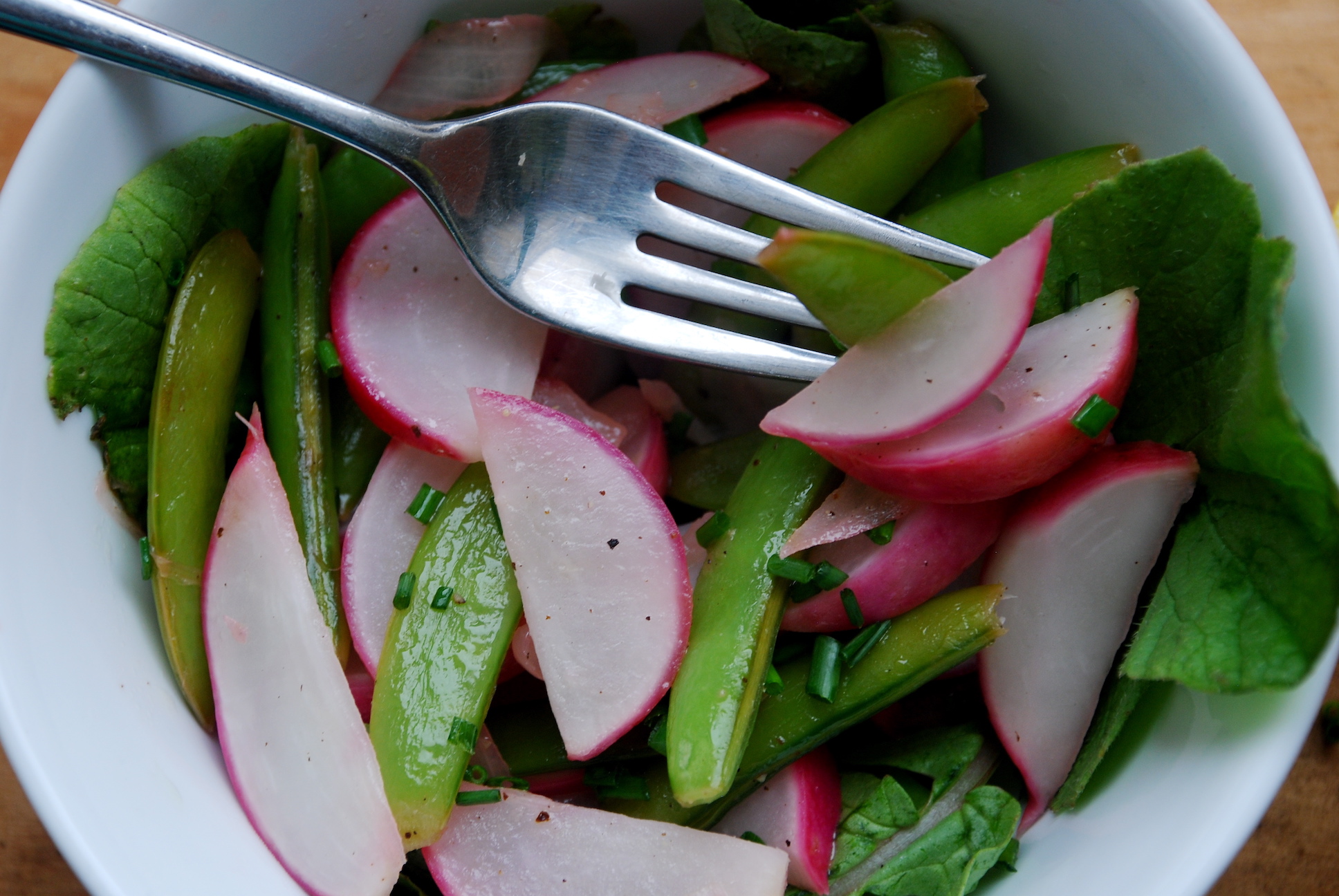 Compliments of Whole Foods, this recipe serves 6 and is good warm or cold, pairing well with roast lamb, ham, or fish.
Ingredients:
1 lb. sugar snap peas, strings removed
1½ cups radishes (about 1 bunch), trimmed and thinly sliced
2 Tbsp olive oil
½ bunch green onions, white and green parts thinly sliced
1 Tbsp chopped fresh dill
¼ tsp salt
⅛ tsp fresh ground pepper
Procedure:
To prepare peas, bring a large pot with a steamer basket to boil; place peas in basket and steam until just tender, about 3 minutes. Immediately rinse under cold water to stop the cooking process and drain well.
To prepare radishes and assemble dish, heat olive oil in a large pot over medium heat. Add radishes and sauté until translucent, crisp and tender, about 5 minutes. Add peas, green onions, salt, and pepper. Sauté until peas are heated through, about another 2-3 minutes. Toss with dill and serve.