Baked Spaghetti Squash with Garlic and Butter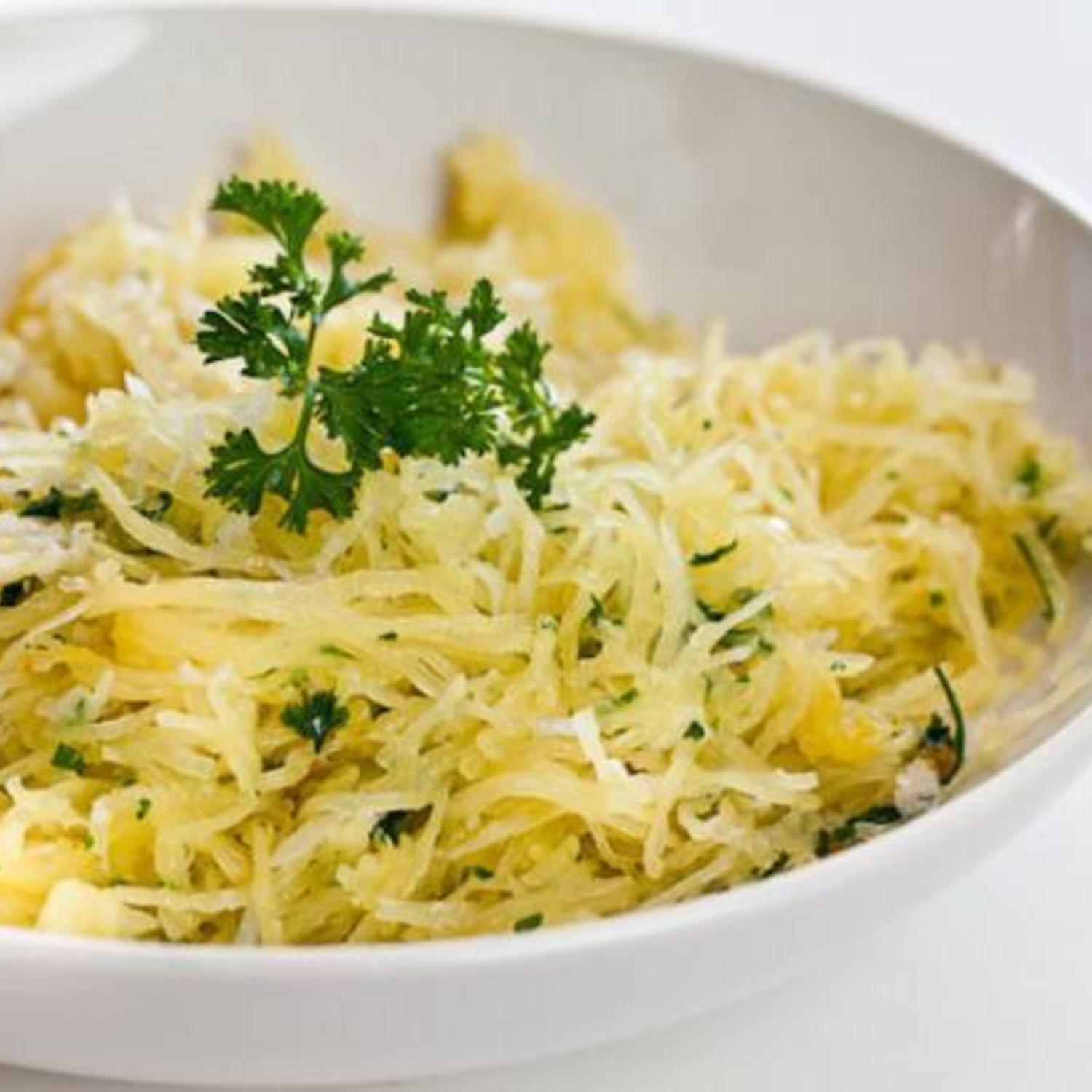 This recipe comes from steamykitchen.com and is a simple way to dress up spaghetti squash.
Ingredients
1 small spaghetti squash (3-4 lbs)
2 Tablespoon butter
2 cloves garlic, finely minced
¼ cup finely minced parsley or basil
¼ teaspoon salt or to taste
¼ cup shredded parmesan cheese
Procedure
Preheat oven to 375°.  Pierce squash a few times to let steam escape and bake for 1 hour or until paring knife pierces easily through skin.  Let squash cool for 10 minutes.
Cut squash in half lengthwise.  Use a fork to remove and discard the seeds.  Continue using fork to scrape the squash to get long, lovely strands.  If the squash seems difficult to scrape, return to oven for an additional 10 minutes.
Heat a large sauté pan with the butter and garlic over medium-low heat.  When garlic becomes fragrant, add parsley (or basil), salt, and spaghetti squash strands.  Toss well.
Sprinkle in the parmesan cheese and taste.  Add more salt if needed.  The spaghetti squash should have a slight crunch (not mushy) but if you like it softer, cover the pan and cook for an additional 2 minutes.