Classic Eggplant Parmesan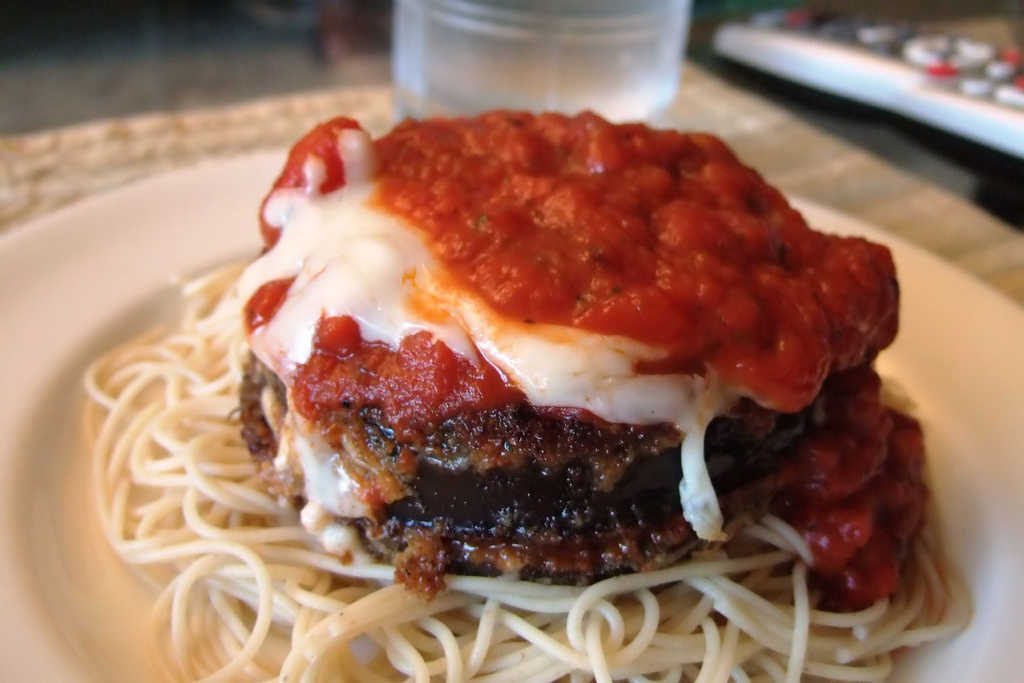 Overwhelmed with all of the eggplant that we have been getting in the shares?  Eggplant Parmesan is an easy family favorite, and freezes well for future eating!
Ingredients:
2 medium/large eggplants
olive oil
flour
salt & pepper
2 cups (minimum) of tomato sauce
½ lb grated mozzarella cheese
Parmesan cheese
Basil leaves (optional)
Procedure:
Preheat oven to 350°.
Peel eggplants if skin is thick, and cut into ½ inch slices.  Dredge in flour, shaking off excess.
In large skillet, heat 3 Tbsp oil. Cook eggplant slices in hot oil in batches.  Cook 3-4 minutes per side until browned.
Season with salt & pepper while cooking.  Drain slices on paper towels when done, while cooking the next batch. Add more oil to the pan as needed.
In baking dish, coat the bottom with tomato sauce.  Then arrange one layer of eggplant slices, more sauce, then cheese. Repeat layers.  Add basil if desired.
Bake 20-30 minutes or until cheese has fully melted, and sauce is bubbly.