Super Energy Kale Soup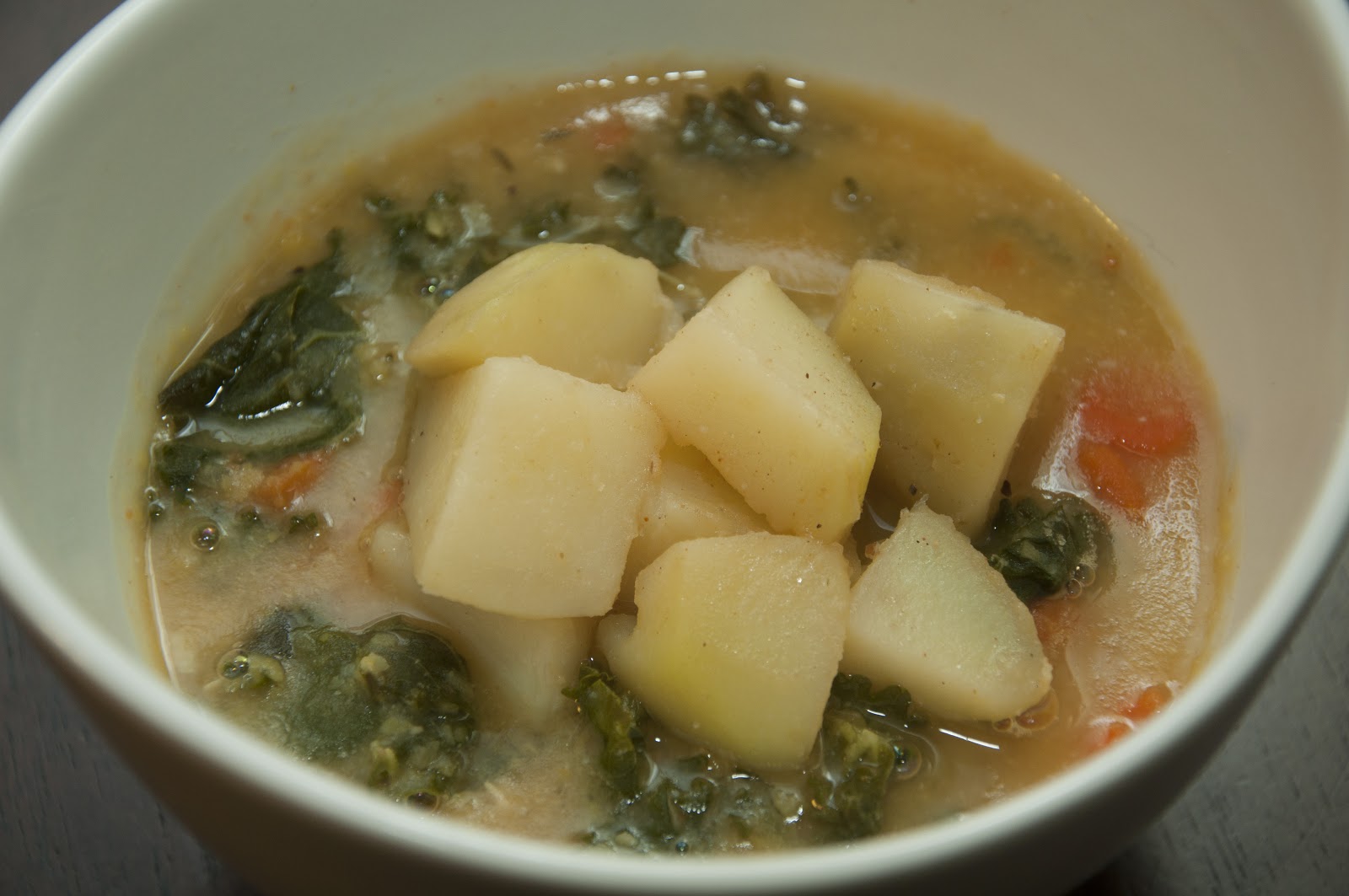 This recipe comes from the World's Healthiest Foods website: www.whfoods.com.  This quick and easy version of potato kale soup has extra vegetables for more flavor and nutrition, and takes little time to prepare.  Serves 4.
Ingredients:
1 medium onion, chopped
4 cloves garlic, chopped
5 cups chicken or vegetable broth
1 medium carrot, diced into ¼-inch cubes (about 1 cup)
1 cup diced celery
2 red potatoes, diced into ½-inch cubes
3 cups kale, rinsed, stems removed and chopped very fine
2 teaspoons dried thyme
2 teaspoons dried sage
salt and pepper to taste
Procedure:
Chop garlic and onions and let sit for 5 minutes.
Heat 1 Tablespoon broth in a medium soup pot.
Sauté onion in broth over medium heat for about 5 minutes stirring frequently.
Add garlic and continue to sauté for another minute.
Add broth, carrots, and celery and bring to a boil on high heat.
Once it comes to a boil reduce heat to a simmer and continue to cook for another 5 minutes.  Add potatoes and cook until potatoes are tender, about 15 more minutes.
Add kale and rest of ingredients and cook another 5 minutes.  If you want to simmer for a longer time for extra flavor and richness, you may need to add a little more broth.