Arugula Tomato Pasta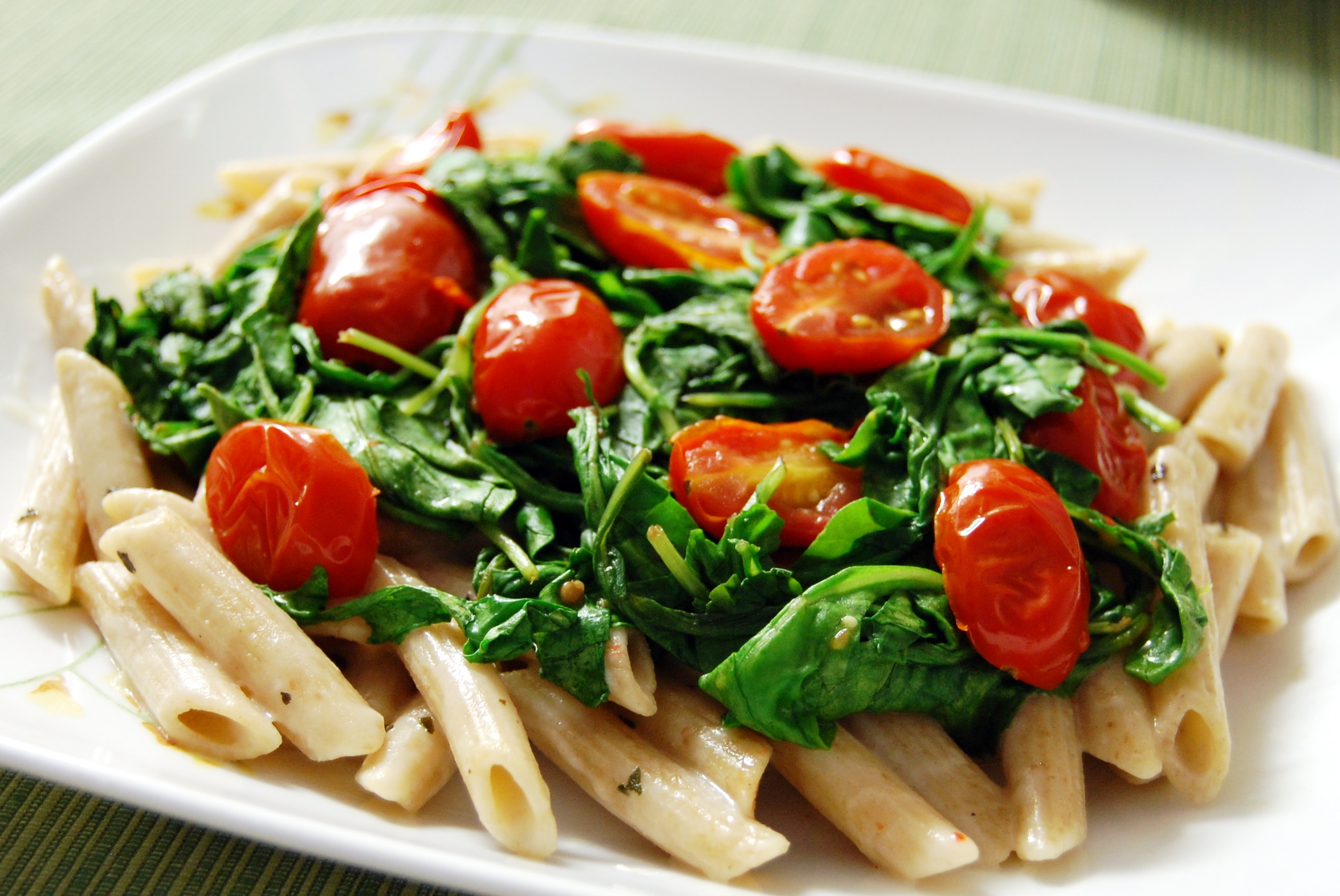 This Arugula Tomato Pasta recipe, found on Sumpsimus's blog, is an easy summer dish made with arugula, tomatoes, and a creamy garlic sauce that comes together in minutes.  Enjoy!

Ingredients:
2 Tbsp olive oil, divided
2 cloves garlic, smashed and chopped
1 pint grape tomatoes, halved
10 oz baby arugula (or as much as you like)
1 tsp dry basil
½ tsp red pepper flakes
Zest of one lemon
1 Tbsp all purpose flour
1 cup milk
½ lb penne pasta
Salt to taste
Procedure:
Bring a pot of water to boil.  Salt it and add the pasta.  Cook the pasta until a little less than al dente. Drain.
While the pasta is cooking, heat 1 Tbsp oil in a saucepan.
Add the flour to the oil and stir until browned.
Gently add the milk to the roux, whisking all the time.  Bring the sauce to a boil, then simmer for a minute or two until thickened to a saucy consistency.  Turn off the heat.
Add salt, pepper, zest, and basil to the sauce.
Mix the drained pasta with the sauce and cover.  The pasta will soak up the sauce while the veggies cook.
Heat the other Tbsp of oil in a skillet.  Add the garlic.  Sauté until softened.
Add the chopped tomatoes, arugula, and cook until just wilted.  Season to taste.
Serve the arugula tomato mixture over the pasta.