Chinese Dry-Fried Green Beans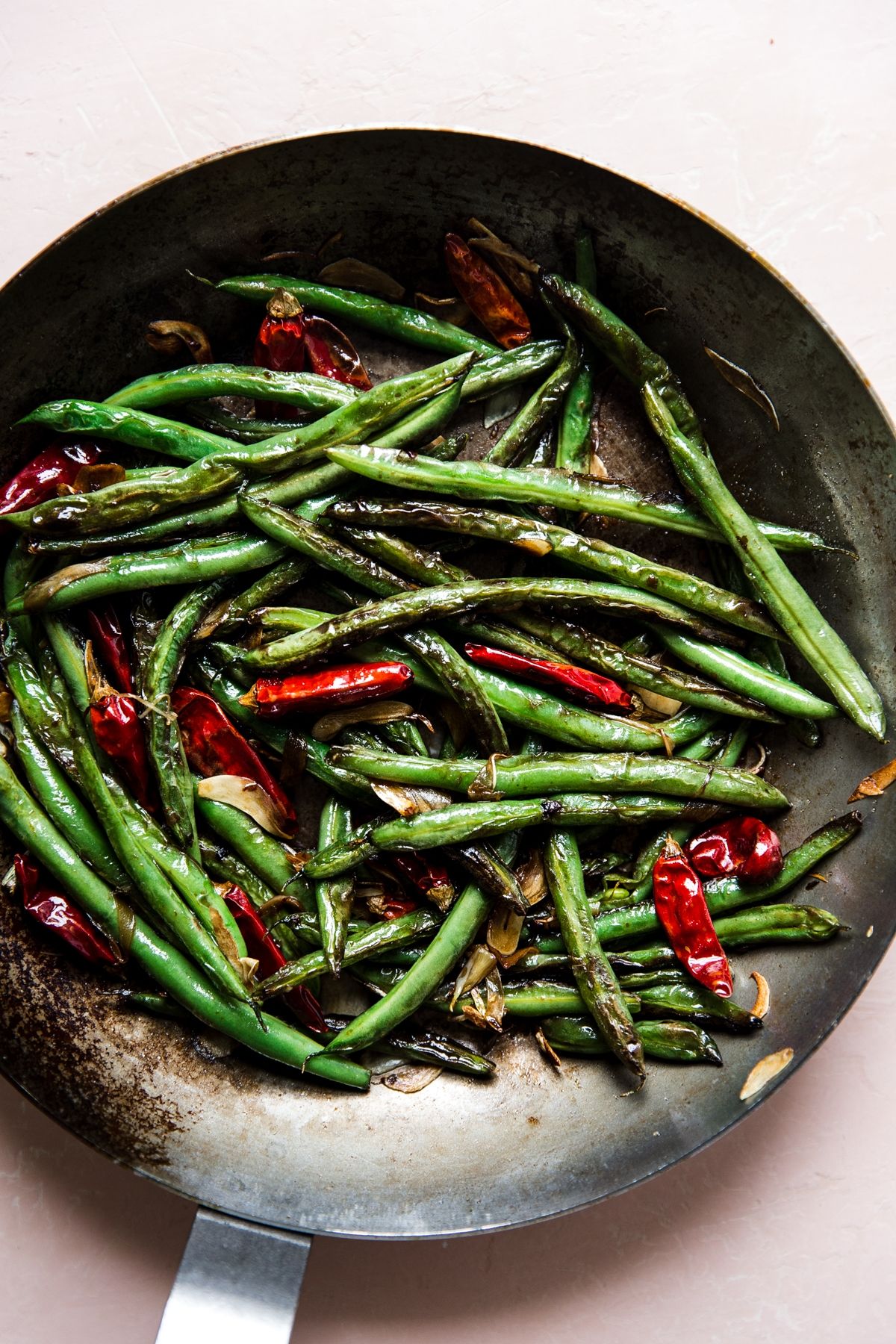 This Sichuan-style (also spelled Szechuan) green beans recipe, found on The Modern Proper food blog, is inspired by the deliciously blistered green beans just like you can get from your favorite Chinese takeout restaurant.  The dry-fry is a technique that intentionally dries out the food that's being cooked—in this case to make our spicy green beans recipe. Stir frying the green beans in hot oil causes them to release moisture and take on a crisp-chewy texture.  Serves 4.
Ingredients:
¾ pound green beans
2 Tablespoons sesame oil or vegetable oil
6 garlic cloves, thinly sliced
1 teaspoon crushed red pepper flakes or 12 dried chili peppers
1 Tablespoon soy sauce or tamari (if gluten free)
1 teaspoon sugar
Procedure:
Wash, pat dry and trim the tops off of the green beans.
In a large skillet heat oil over medium-high heat.  Add the green beans to the oil and stir fry them for 8 minutes, stirring often until they are blistered, but remain slightly crunchy.
While still over the heat add the garlic, chili peppers, sugar, and soy sauce to the pan and toss for 1 minute longer.  Serve warm!