Red Wine Chicken Stew with Root Vegetables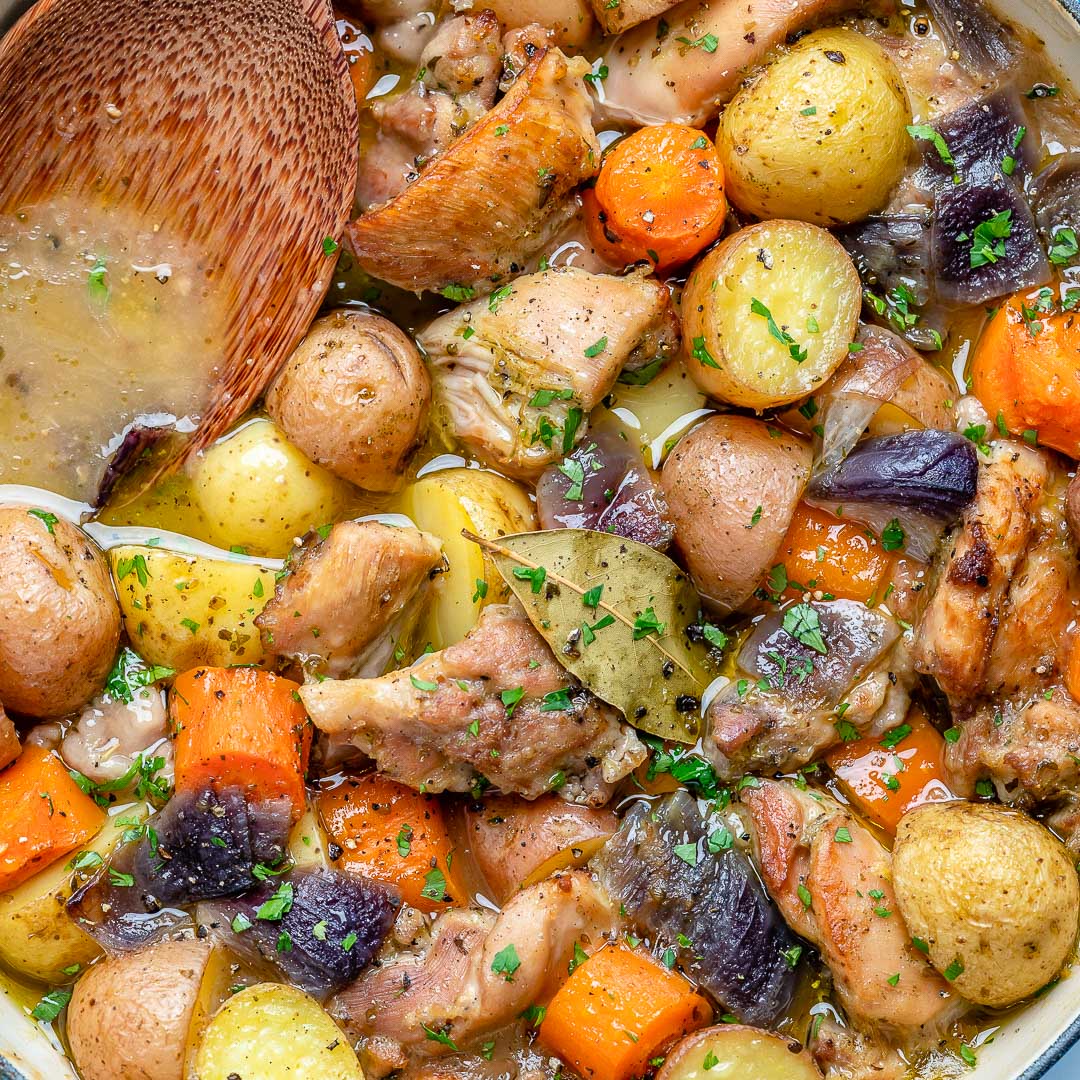 From the Winter 2009 issue of Edible Green Mountains, this recipe serves 6. While not for a speedy, weeknight meal, it is delicious and well-worth the effort. You can omit the chestnuts or purchase great ones from Sonoma in a glass jar this time of year (just open and quarter). Do try it for that cozy Fall or Wintry supper!
P.S. The wines cook off so no worries serving to the entire family.

Ingredients:
1-2 Tablespoons vegetable oil
6 boneless, skinless chicken thighs
1 celery root, peeled and cut into ½" dice
2 parsnips, peeled and cut into ½" dice
1 sweet potato, peeled and cut into ½" dice
1 red onion, finely sliced (any onion will do)
1 sprig thyme
½ sprig rosemary
1 bay leaf
6 juniper berries (can omit if you don't have)
4 whole cloves
1 cinnamon stick
3 Tablespoons dry Marsala
1 Tablespoon tomato paste
2-3 cups chicken (or vegetable) stock
3 cups red wine
8-10 button mushrooms, quartered
1 cup (½ pound) cooked chestnuts, quartered
Salt and freshly ground pepper
Procedure:
In a large Dutch oven, heat oil over medium- high heat. Sear chicken until golden brown, 3-4 minutes on each side; remove chicken from pan, cut into 1-inch cubes and reserve. Decrease heat to medium-low; add vegetables and herbs to pan and cook until golden brown, 10-15 minutes.
Meanwhile, in a small saucepan, combine wine with juniper berries, cloves, and cinnamon stick. Bring to a boil and reduce liquid by two-thirds; strain.
Add Marsala to vegetables; once the Marsala is almost entirely evaporated, stir in tomato paste, 2 c stock and wine. Bring to a boil, decrease heat and simmer (covered) until vegetables are almost cooked (a knife should meet with a little resistance), about 15 minutes.
Remove thyme, rosemary and bay leaf. Add chicken, mushrooms and chestnuts, cover and simmer until chicken is cooked and the vegetables are tender, 20-30 minutes, making sure the chicken and vegetables remain covered with stock (add stock as needed).
Add salt and pepper to taste. Serve hot.