Spicy Sesame Ginger Bok Choy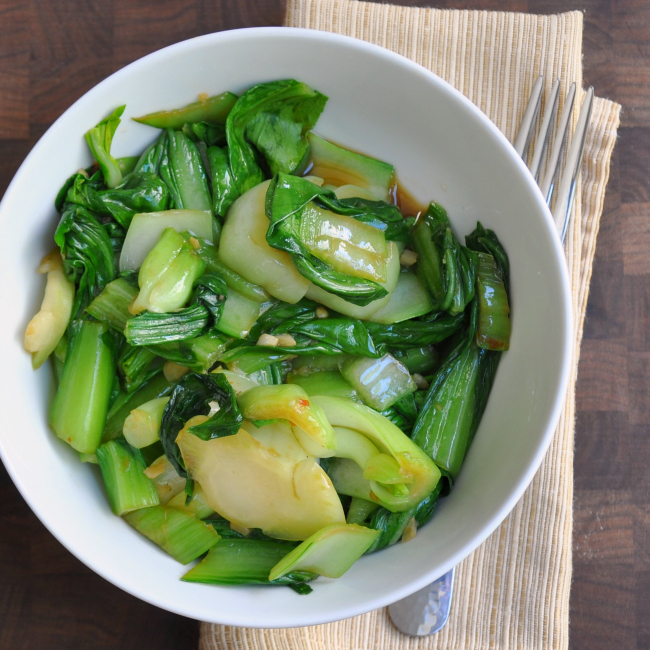 This recipe from Pinch and Swirl is written to serve two — feel free to double or triple it!
Ingredients:
1 Tablespoon sesame oil
2 cloves garlic, minced
1 Tablespoon grated fresh ginger
4 heads bok choy, coarsely chopped
1 teaspoon red chili paste (such as sambal oelek)
1 Tablespoon soy sauce
1 teaspoon toasted sesame oil
Procedure:
Heat sesame oil in a large skillet over medium-to-high heat.
Add garlic and ginger; cook and stir 1 minute.
Add bok choy, chili paste, and soy sauce.
Cook 3 to 5 minutes, until greens have wilted and stalks are crisp-tender. Transfer to serving bowl and drizzle with toasted sesame oil.  Serve.