Mashed Sweet Potatoes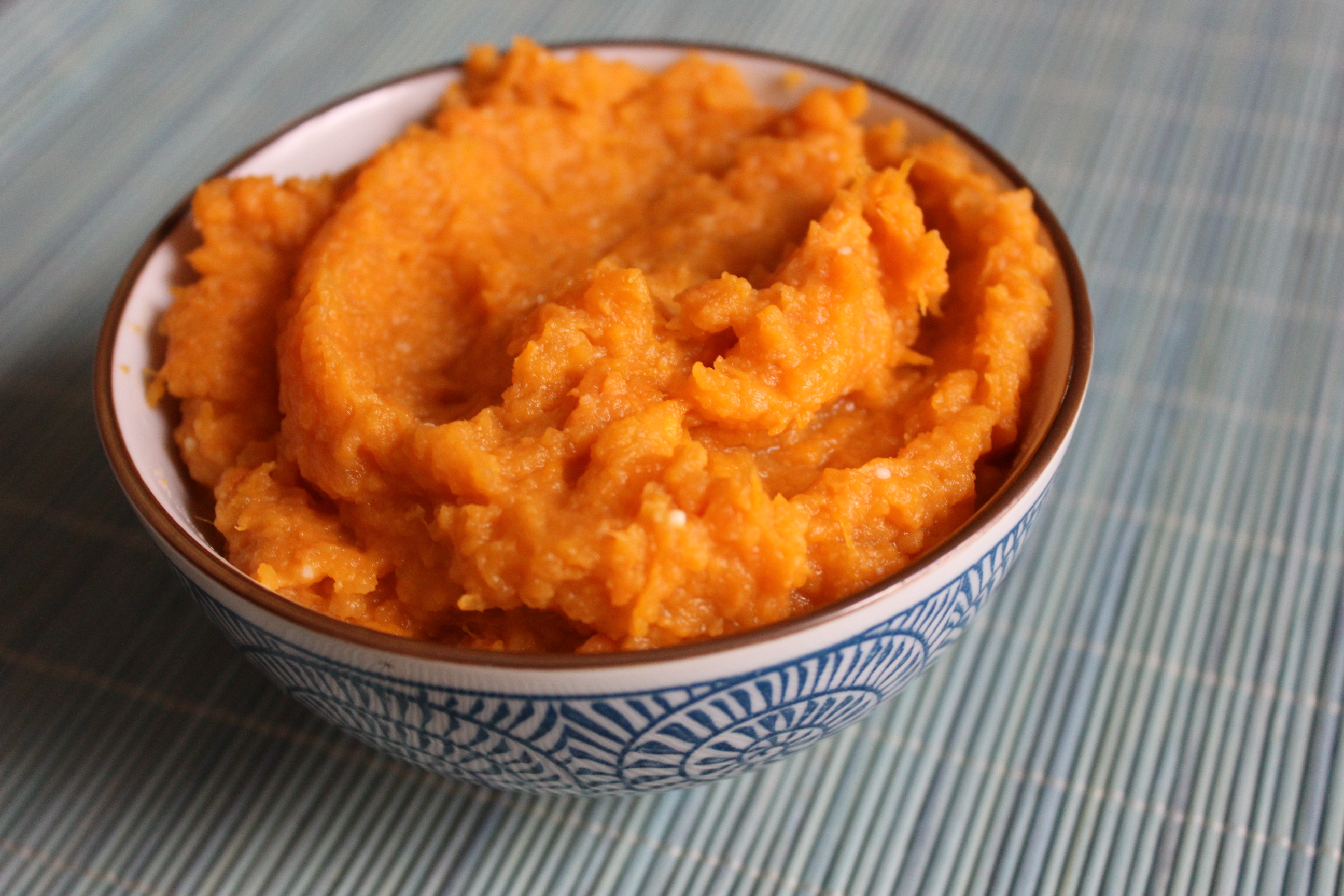 From the cookbook, Serving Up the Harvest by Andrea Chesman, this recipe boasts a rich, flavorful, and perfectly-textured mashed sweet potato that seems too easy to be true.  Maybe now is a good time to give it a "taste test" before your Thanksgiving guests arrive at your table.  This recipe serves 4. Enjoy!
Ingredients:
4 Tablespoons butter
2 Tablespoon light cream, heavy cream or whole milk
1 Tablespoon pure maple syrup, or more as needed
1 teaspoon salt, or more as needed
2 pounds sweet potatoes, peeled, quartered lengthwise, and thinly sliced
Freshly ground black pepper
Procedure:
Combine the butter, cream, syrup, salt and sweet potatoes in a saucepan.  Cover and cook over low heat, stirring occasionally, until the potatoes are quite tender and fall apart as you stir, about 35 minutes.
Remove the pan from the heat and mash the potatoes with a potato masher.  Whip with a whisk or spoon. Season with pepper, taste, and adjust the seasonings.  Transfer to a serving dish and serve hot.