Lettuce Wraps with Hoisin-Mustard Tofu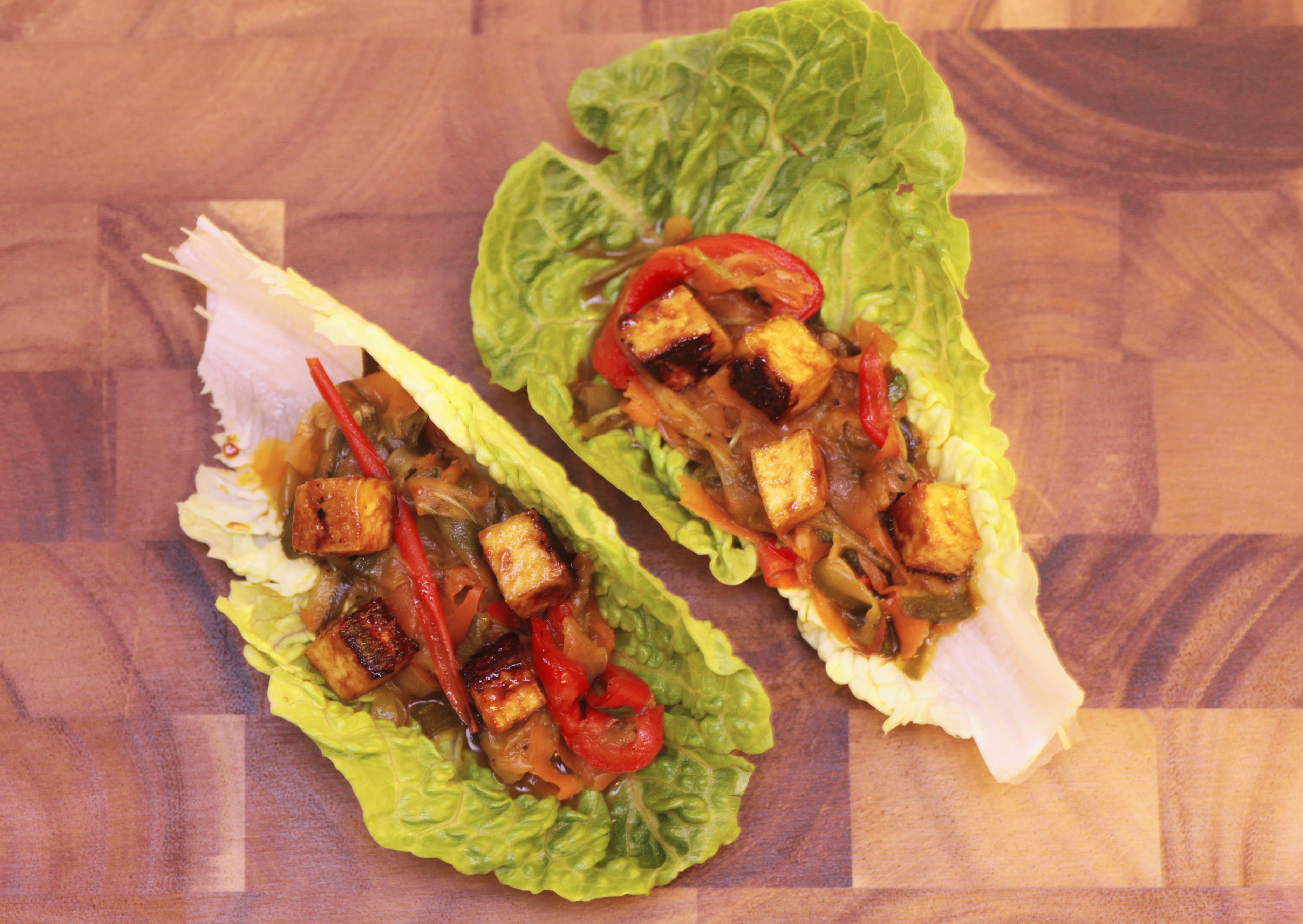 This recipe found at food.com is a guilt-free vegan dish, great for anyone who is trying to cut carbs or just eat healthy.  The recipe serves 4.  Bon appétit!
Ingredients:
1 (14 oz) package extra firm tofu, ½ inch cubes
2 tsp soy sauce
1 tsp sesame oil
1 red bell pepper, seeded and diced small
1 small onion, diced small
3 garlic cloves, minced
¼ tsp red pepper flakes (or ½ tsp if you want more spice)
3 Tbsp mirin
2 Tbsp hoisin sauce
2 tsp prepared yellow mustard
12 lettuce leaves for serving
Procedure:
Tofu:  Heat a cast iron or heavy bottomed nonstick skillet over medium heat.  Spray with a little non stick cooking spray and add the tofu.
"Dry fry" for about 10 minutes carefully flipping about halfway through.  Add the soy sauce and toss to coat.
Sauce: Heat another pan over medium heat.  Add the sesame oil and sauté the red bell pepper, onion, garlic, ginger, and red pepper flakes for about 10 minutes.
Once the veggies are soft and browned, add the mirin and cook for 3 minutes.  Add the hoisin and mustard and cook for another minute.
Serve wrapped in lettuce leaves.