Zesty Zucchini Quesadillas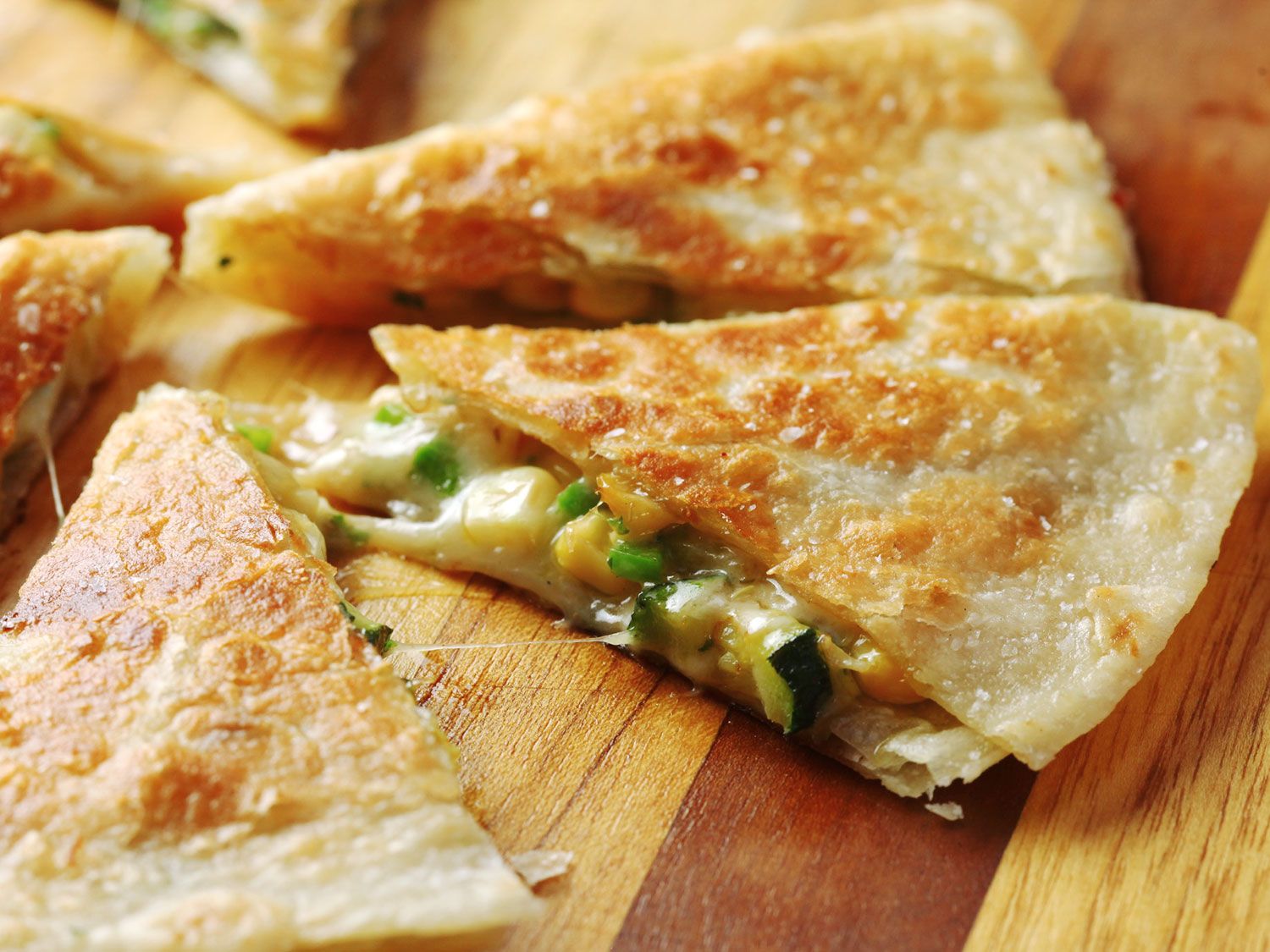 Here's another yummy recipe from the "Simply Organic" cookbook.
Ingredients:
2 Tablespoons pine nuts
2 Tablespoons olive oil
1 zucchini, shredded
½ red or yellow bell pepper, finely chopped
1 small red onion, thinly sliced
2 garlic cloves, minced
1 teaspoon ground cumin
¼ cup chopped fresh cilantro
¼ teaspoon salt
¼ teaspoon freshly ground black pepper
1 large tomato, seeded and chopped
Juice of 1 lime
1 teaspoon chili powder
¼ teaspoon hot-pepper sauce (optional)
4 whole wheat or white flour tortillas (8 inches in diameter)
2 cups shredded Monterey Jack cheese (about 8 ounces)
Procedure:
Toast the pine nuts in a heavy-bottomed sauté pan over medium-high heat, stirring often, until they turn a golden brown. Cool.
Heat the oil in a medium skillet over medium heat. Add the zucchini, bell pepper, onion, garlic, and cumin. Cook for 5 minutes, or until all the vegetables are soft. Stir in the cilantro, salt, and black pepper. Set aside.
In a small bowl, combine the tomato, lime juice, chili powder, and hot-pepper sauce, if using.
Spread about one-fourth of the zucchini mixture evenly over half of each tortilla. Sprinkle each with 1½ teaspoons pine nuts and one-fourth of the cheese. Fold the tortillas in half.
In a large skillet over medium-low heat, cook the quesadillas for about 5 minutes, turning once, until the cheese is melted.
Cut the quesadillas into wedges and top with a generous amount of the tomato mixture.