Maple Ginger Roasted Butternut Squash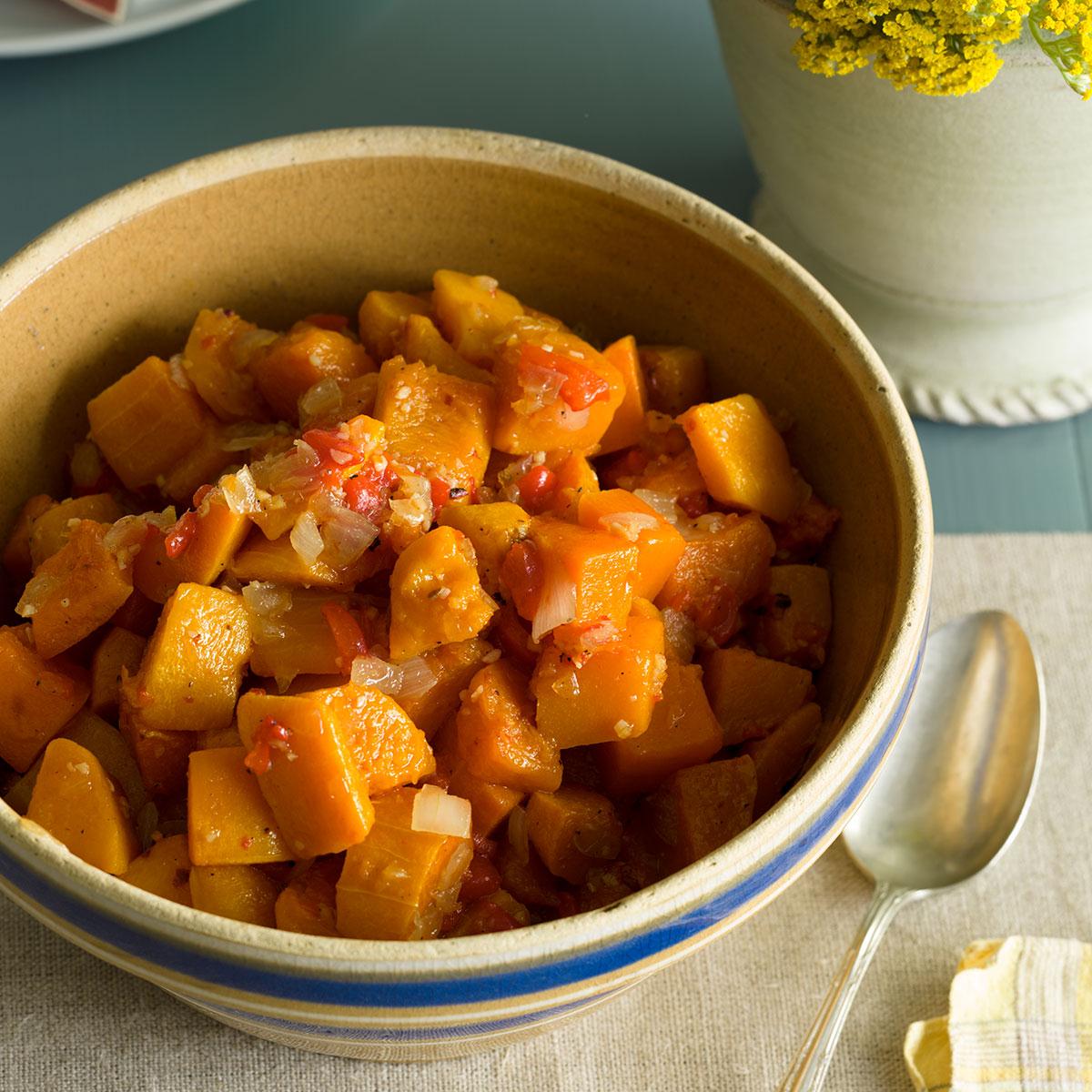 Butternut squash is typically on most people's dinner tables so here is a fairly simple side dish that isn't too time consuming.  This recipe comes from Diane Imrie and Richard Jarmusz book "Cooking Close to Home: A Year of Seasonal Recipes", and can also be found on sugartreemaplefarm.com.  The recipe as is serves 6; you can double the recipe, but cook each batch in separate pans to allow for proper roasting.  Extras freeze nicely, too.
Ingredients:
1 large butternut squash, peeled, cleaned and cubed in ½" pieces
1 Tablespoon olive oil
1 clove chopped fresh garlic
1 teaspoon chopped fresh ginger
¼ teaspoon fresh ground black pepper
1 Tablespoon maple syrup
Procedure:
Preheat the oven to 375°F.  Toss the squash with the olive oil and put into a roasting pan.  Bake the squash in the oven for 30 minutes, stirring once.
Add the garlic, ginger, pepper, and continue to bake 15 to 25 minutes, or until tender but not overcooked. The squash should be firm enough to maintain its shape. Remove from the oven.
Stir in the maple syrup and serve.