Honey Roasted Rainbow Carrots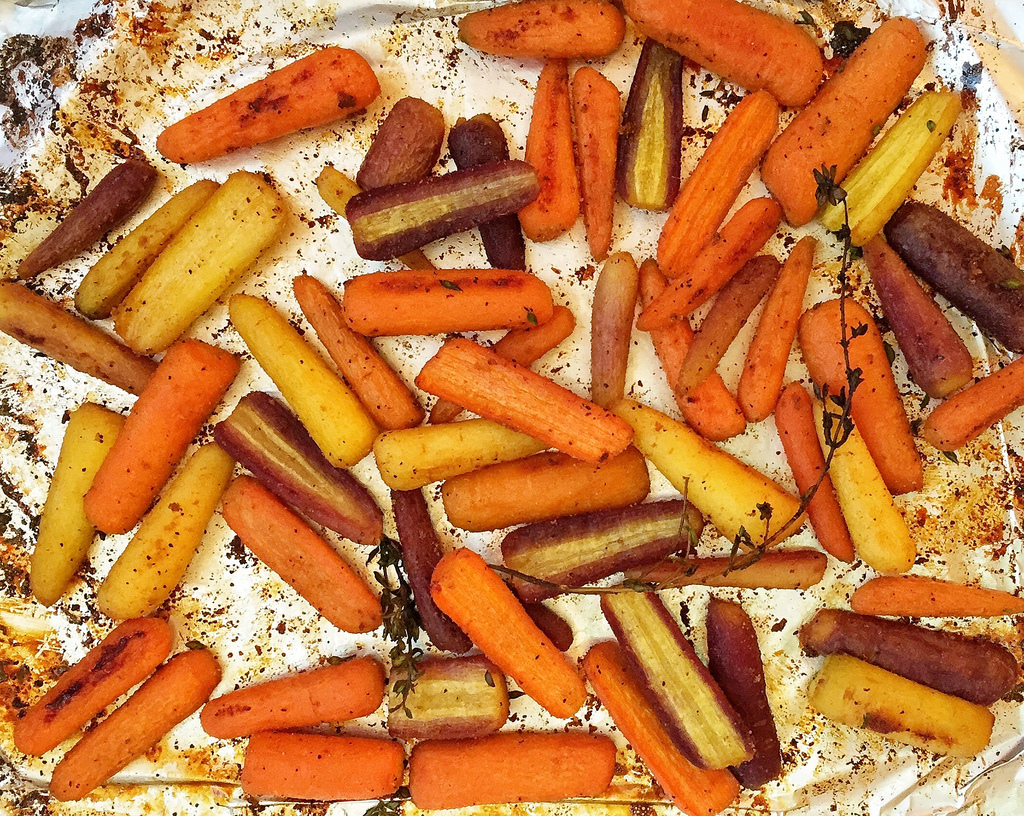 Colorful rainbow carrots make this veggie side dish, found on the Meal Makover Moms' Kitchen food blog, impossible to resist.  If you don't have rainbow carrots, regular carrots work well too! Serves: 3-4.
Ingredients:
1 pound rainbow carrots (cut in bite size pieces)
1 Tablespoon honey, melted
2 teaspoons extra virgin olive oil
½ teaspoon ground cumin
½ teaspoon ground coriander
½ teaspoon kosher salt
A few pinches of pepper
2 fresh thyme sprigs, optional
Procedure:
Preheat the oven to 425°F. Line a rimmed baking sheet with aluminum foil and set aside.
Place the carrots, honey, olive oil, cumin, coriander, salt, pepper, and the thyme sprigs as desired in a bowl and stir until the carrots are evenly coated.
Transfer to a baking sheet and bake until soft and sweet, 25 to 30 minutes, tossing halfway through.