Sautéed Green Beans with Tomato and Garlic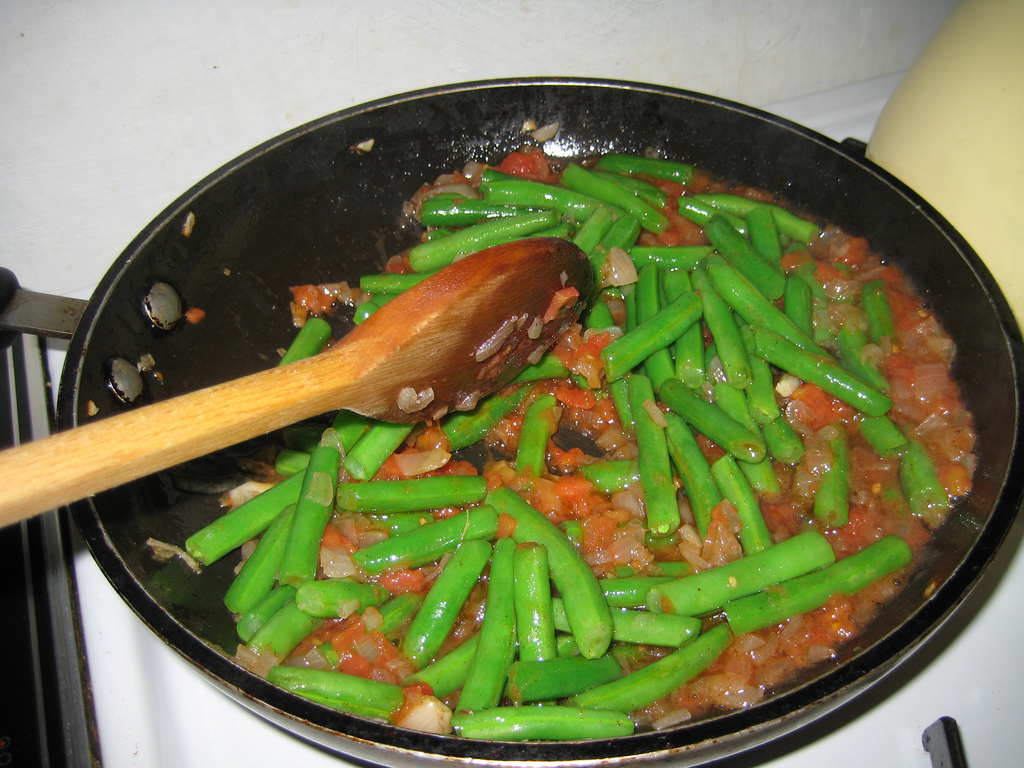 From an excellent farm-to-table cookbook, Serving up the Harvest by Andrea Chesman, this recipe is so simple and delicious. Although it calls for green or wax beans, any type of bean will work. The recipe as presented serves 4.
Ingredients:
1 pound green or wax beans, trimmed
2 Tablespoon extra virgin olive oil
2 garlic cloves, minced
1 teaspoon finely chopped fresh oregano
2 plum tomatoes or 1 slicing tomato, diced
2 Tablespoons fresh lemon juice or balsamic vinegar
Salt and freshly ground black pepper
Procedure:
Bring a pot of salted water to a boil.  Add the beans and blanch until just barely tender, about 3 minutes.  Drain well.
Heat the oil over medium heat in a large skillet.  Add the garlic and cook until fragrant, about 1 minute.
Add the beans, oregano and tomatoes.  Cook until the beans are heated through, about 3 minutes longer.
Season with lemon juice or balsamic vinegar, salt and pepper.  Serve hot.