Spiced Squash Cookies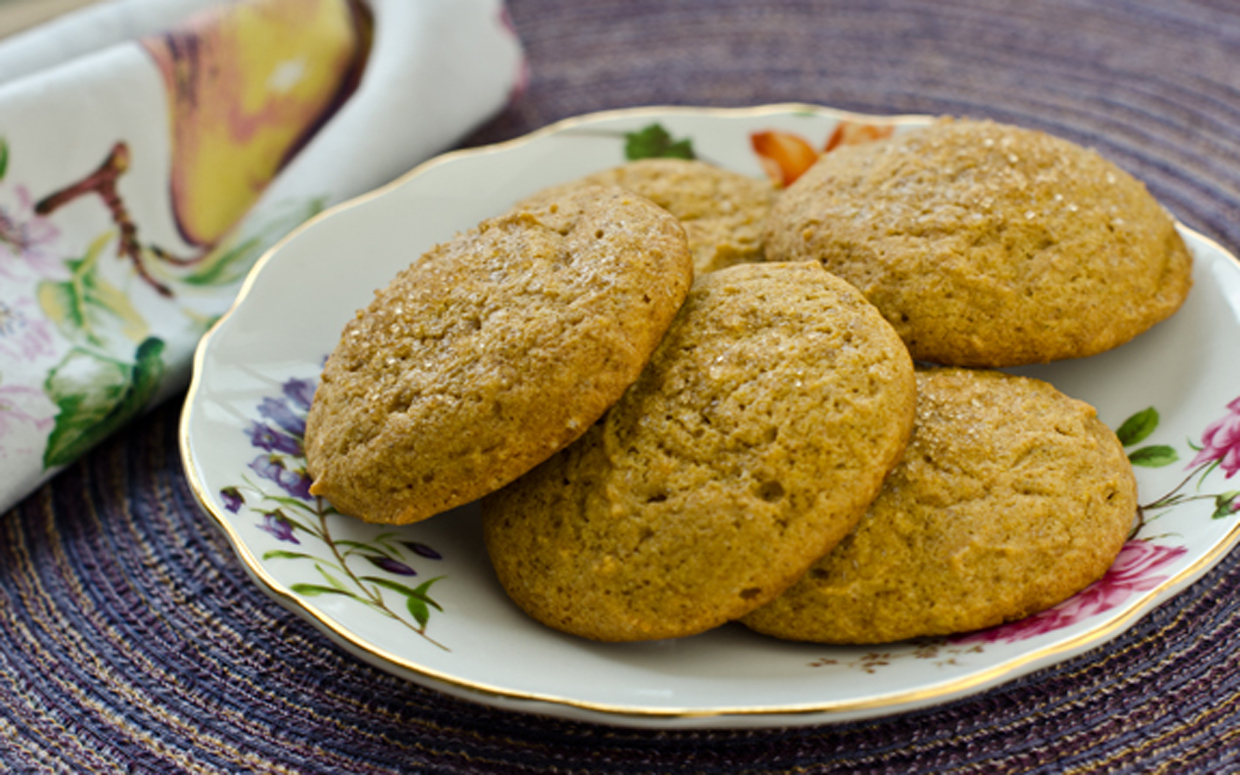 From an old, Edible Vermont (2009) magazine, Winter issue, these spiced cookies are cake-like in texture and so welcoming on a cold, wintry day with a hot cup of tea (or cocoa).  Roast and mash the butternut squash ahead of time so you have it ready when you want to bake these cookies.  The recipe yields about 5 dozen.
Ingredients:
½ cup butter, at room temperature
¾ cup white sugar
¾ cup firmly packed light brown sugar
2 large eggs
1½ cups mashed, cooked butternut squash
2½ cups all-purpose flour
1 teaspoon baking soda
2½ teaspoon baking powder
½ teaspoon salt
2 teaspoons ground cinnamon
½ teaspoon ground nutmeg
¼ teaspoon ground ginger
1 cup raisins
1½ cups chopped pecans
Procedure:
Preheat the oven to 375°F.
In a large mixing bowl, cream together the butter and white and brown sugars until fluffy.
Beat in the eggs and squash.
In a separate bowl, sift together the flour, baking soda, baking powder, salt, cinnamon, nutmeg, and ginger.  Add to the squash mixture, stirring until well blended.  Fold in the raisins and nuts.  Drop by rounded teaspoonfuls onto an ungreased cookie sheet, spacing them 2 inches apart.
Bake for 12 to 15 minutes, until the edges begin to turn golden.  Remove from oven and let the cookies rest on the cookie sheet for 10 minutes.  Transfer to wire rack to cool.