Stuffed Summer Squash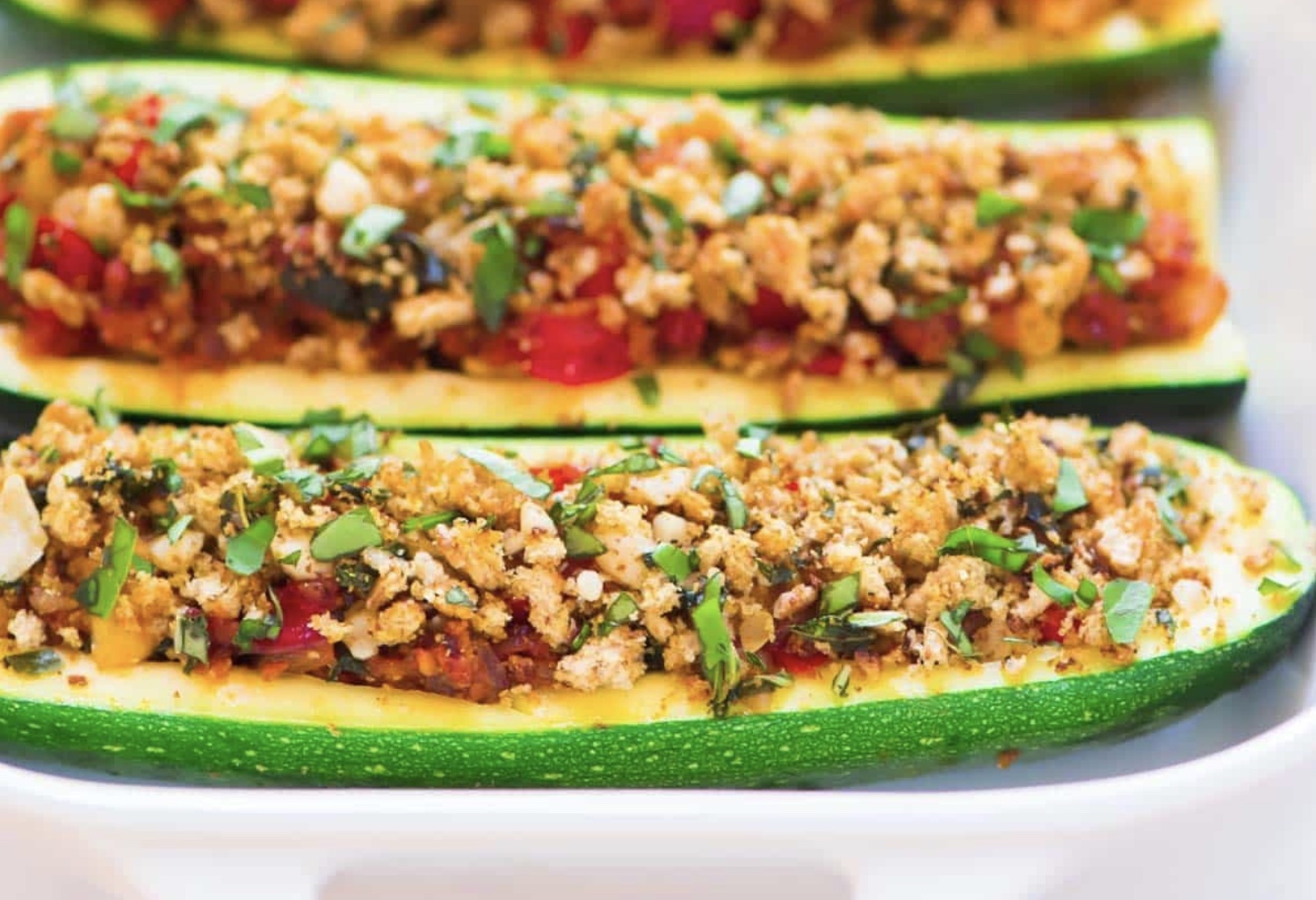 If you're feeling like you have more squash than you know what to do with, here's a great way to put them to use!  Serves 4.
Ingredients:
4 to 6 medium yellow or green squash
1 lb ground turkey (if vegetarian, canned chickpeas can be substituted)
1 large onion, chopped
1-2 cloves of garlic, minced (optional)
Olive oil
3 medium tomatoes, chopped
1 cup tomato sauce
Salt/pepper/spices (oregano, basil, cumin, curry — up to you), to taste
1 cup cooked brown rice
Cheese (cheddar, provolone), shredded or sliced thin
Procedure:
Boil squash whole until just tender, about 5-10 minutes; remove and split lengthwise. Using a spoon, scoop out pulp, but do not break shells. Set pulp aside. Place squash shells in a Pam-coated baking dish.
In skillet, brown ground turkey; drain and set aside.
Sauté chopped onion (and garlic, if using, but don't let burn) in olive oil; add tomatoes, tomato sauce and salt/pepper/spices to taste. Add browned turkey, squash pulp and cooked brown rice. Add a little water or more tomato sauce if the mixture is dry.
Stuff squash shells with the turkey mixture, and place cheese on top. Cover with foil; bake at 375° for 20-25 min. Remove foil last 5 minutes of baking.