Cilantro Pesto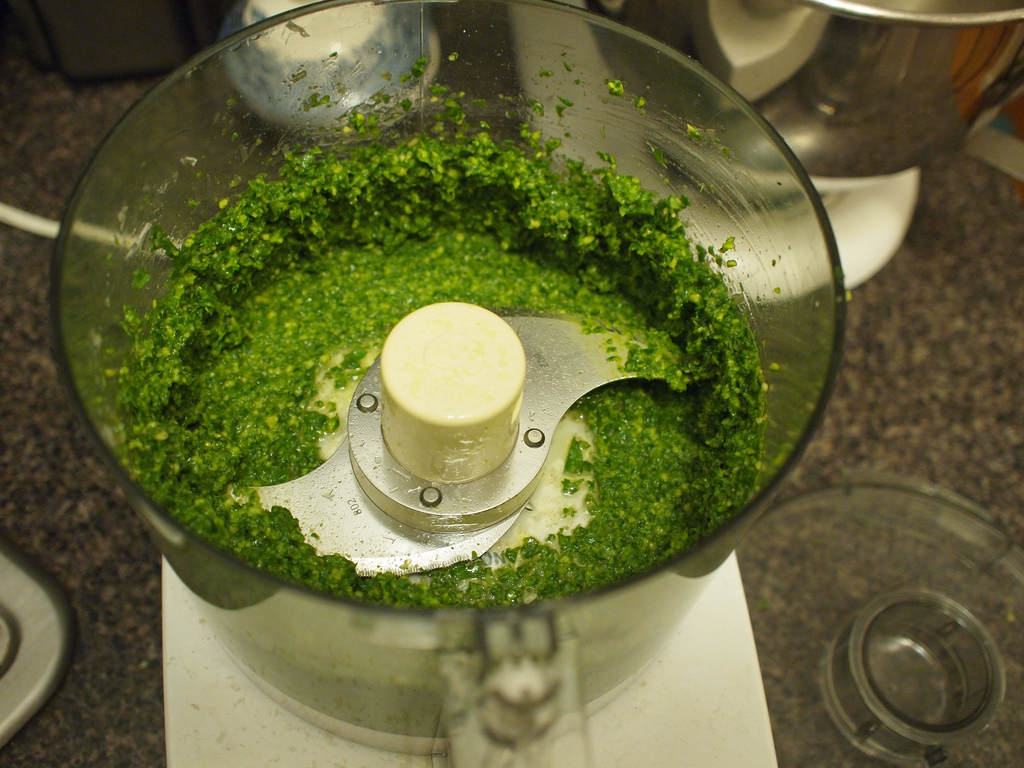 Here's a great use of cilantro from a fellow CSA member. It's from the Simply Scratch food blog.
Ingredients:
2 bunches fresh cilantro
½ cup blanched slivered almonds
3 Tbsp Cotija or Parmesan cheese
1 large garlic clove, smashed and peeled
1 tsp kosher salt
Juice of 1 lime
½ cup olive oil
Procedure:
In a small skillet, toast almonds until golden and fragrant over medium heat. Remove to a clean dish to cool.
In food processor, pulse garlic and cooled almonds until coarsely chopped. Add in the tops of 2 bunches of cilantro, cheese, salt, and juice. Pulse until coarsely ground. With the food processor running, drizzle in the olive oil.
Remove and refrigerate until ready to use.