Farm News – September 11, 2014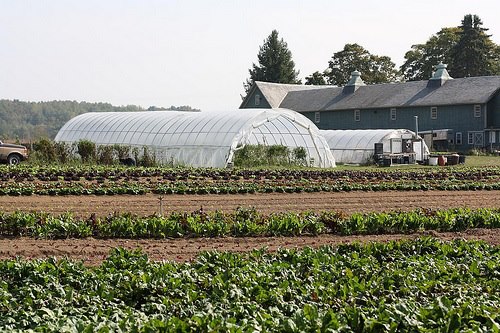 Hi Folks, We finally got some rain this past Saturday, about a half an inch. The summer squash and the beans had more or less stopped flowering, so now maybe they will be revived. This week's share will not be as large as the distributions have been over the past few weeks. I expect this will be the case for a few weeks until the brassica crops begin to head up and the winter squash ripens.
There will be a smaller amount of beans this week. Zukes and cukes are on hiatus until another planting begins to produce in a few weeks. We had a good run with the melons, but these too are in decline. We have a tremendous winter squash crop which we will begin to tap into next week, probably with spaghetti squash. The sweet potato crop also looks good, although we will not start to dig them for at least a few more weeks. We have an abundance of radishes at the moment and the will be lost if they are not harvested. I know these are not everyone's favorite but keep in mind that they can be cooked in stir fries or soups and lose their bite. We also have baby salad turnips beginning to size up. Those who had radishes last week will receive these, and those who had carrots will get radishes.
The share for this week will be: tomatoes, potatoes, eggplant, choice of arugula or tatsoi, salad turnips or radishes, peppers, choice of kale or chard, beans, yellow onions and choice of an herb.
Enjoy!   Farmer John