This recipe is from Organic Gardening, and yields 10 servings, enough for leftovers on a hot week!
If you're tired of traditional succotash, try this recipe from the "Simply Organic" by Jesse Ziff Cool.  It deviates from the classic style of succotash by substituting green beans for lima beans, and adding...
From the Jul/Aug 2012 issue of Eating Well magazine, this recipe made the "best appetizer" recipe of the last 10 years. The recipe as described serves 12, ¼ cup servings, as an appetizer.  Serve with toasted pita crisps...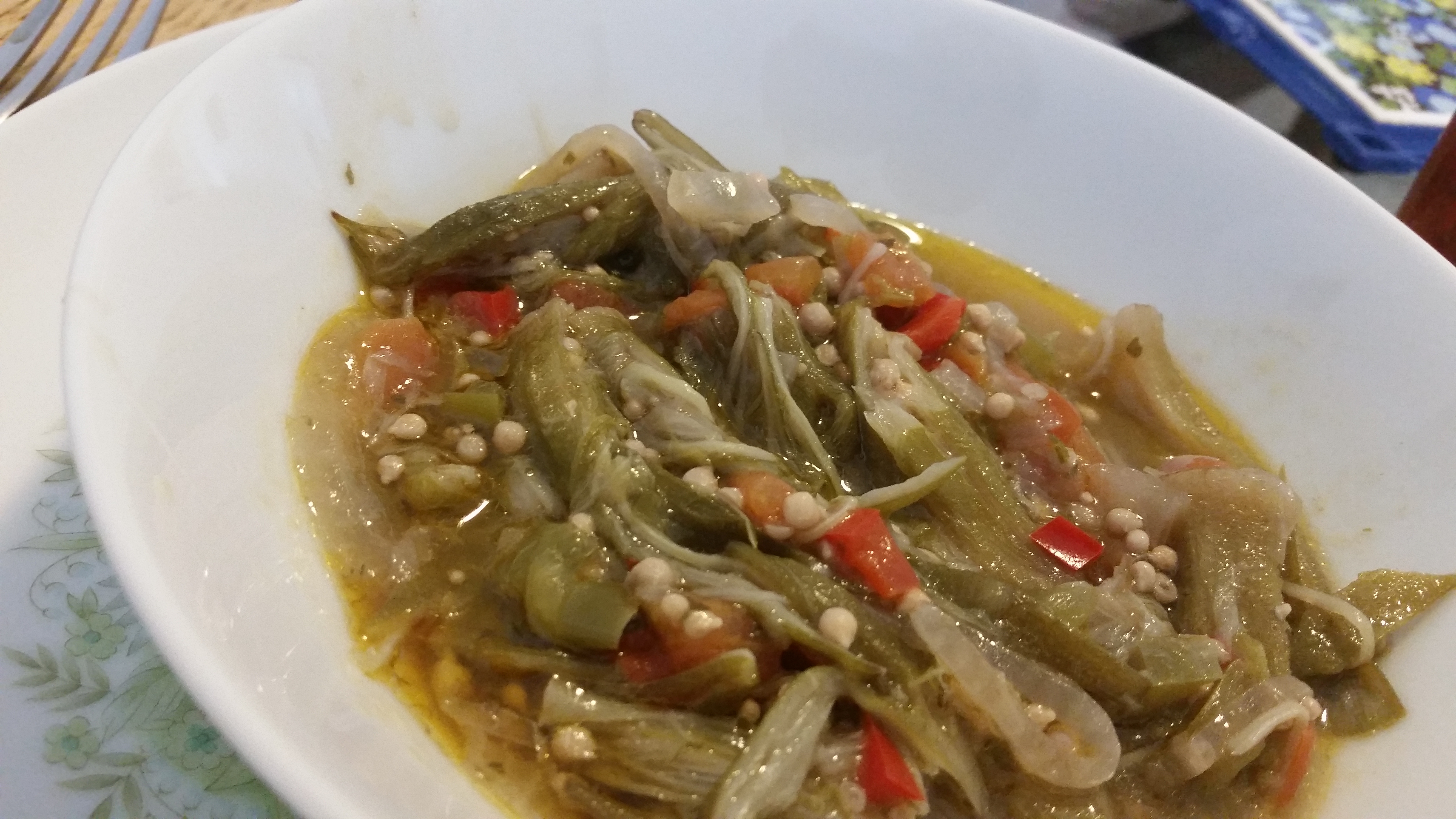 Okra has a rich history in southern and Caribbean cooking.  This recipe found on the Hot, Cheap, and Easy food blog is a classic Puerto Rican okra stew made with ham (you can also substitute bacon!)....
Salsa Verde is to Mexican cuisine what tomato sauce is to Italian food.  Salsa verde is similar to red salsa, except that instead of using red tomatoes, it uses the small green tomatillo. Its...
Another recipe adapted from Gourmet, this one from 2009.