Zucchini and Red Pepper Enchiladas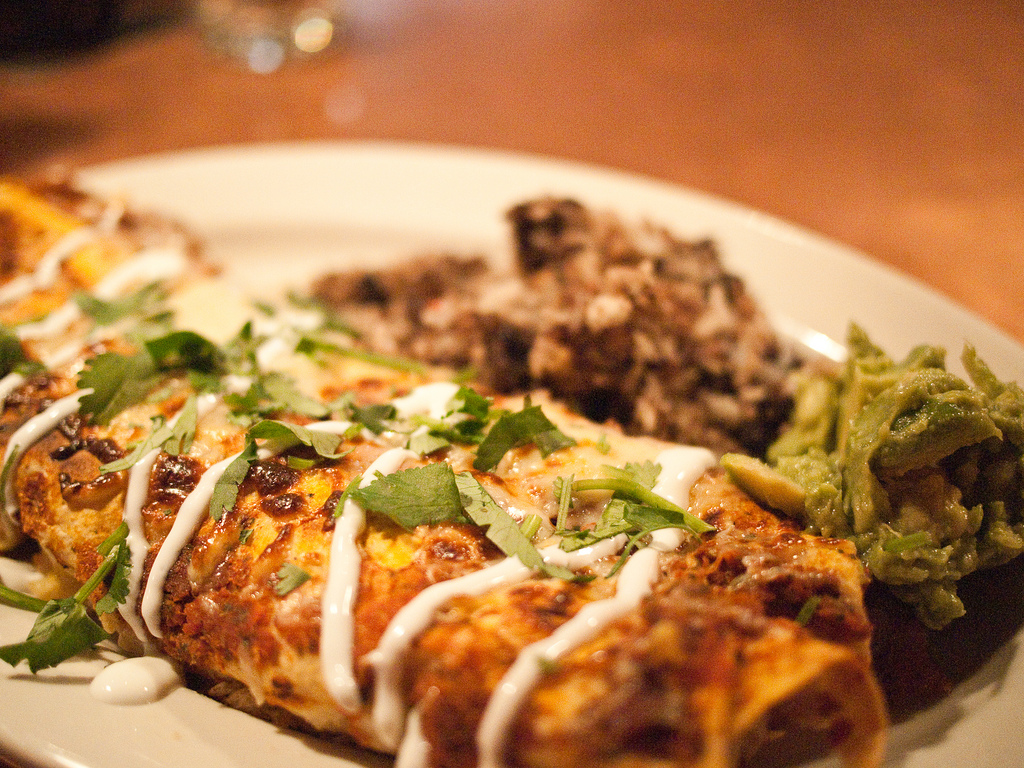 Another recipe adapted from Gourmet, this one from 2009.
Ingredients:
1 large white onion, cut crosswise into ½" thick rounds
2 red bell peppers, quartered
¾ lb medium zucchini, cut lengthwise into ¼" thick slices
12 (6 to 7″) soft corn tortillas
½ cup vegetable oil
6 oz crumbled queso fresco or ricotta salata
For Salsa:
2 medium tomatoes, chopped
¼ cup finely chopped white onion
2 tsp finely chopped fresh Serrano chili pepper, including seeds
2 Tbsp fresh lime juice
Garnish: cilantro leaves
Procedure:
Grill vegetables, covered, turning occasionally, until tender (about 6 – 8 minutes for zucchini and pepper, about 10 minutes for onion).
Divide vegetables evenly among tortillas and top with cheese. Fold tortillas in half, and heat filled tortillas on an oiled hot grill pan.
Stir together tomatoes, onion, chile, lime juice and ¼ tsp salt and set aside for salsa.
Transfer enchiladas to plates, and top with salsa and extra cheese.  Garnish with cilantro leaves.