Tex-Mex Potato Cake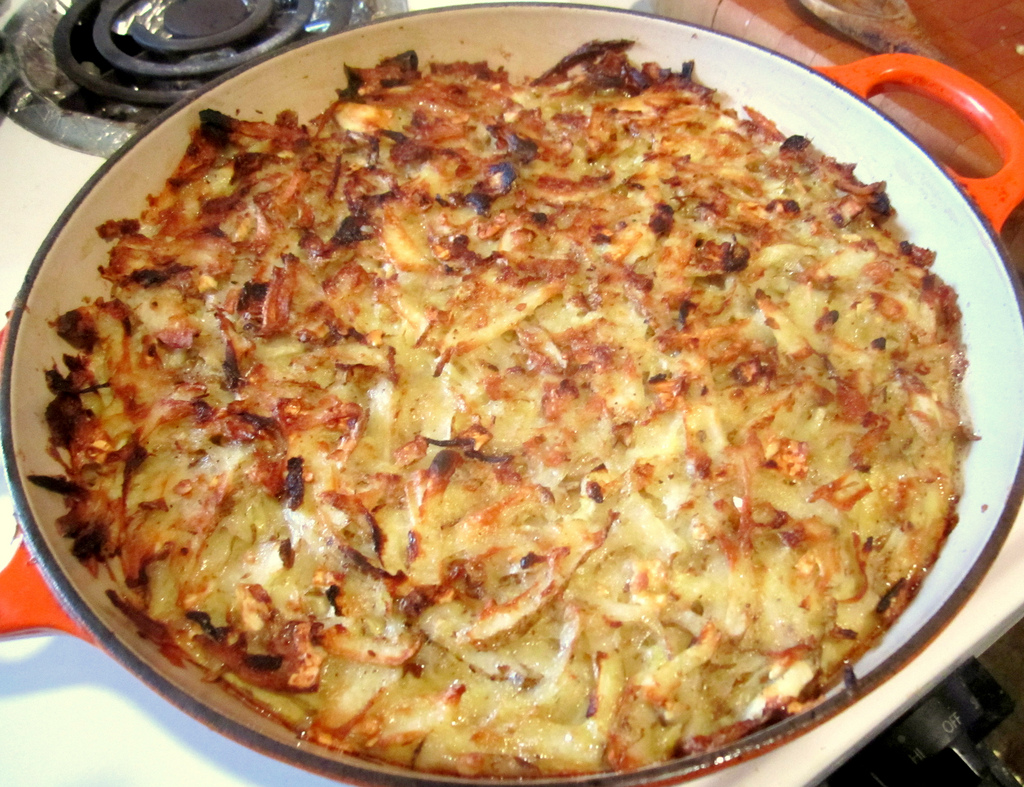 From the cookbook, Serving up the Harvest, here is an easy (especially if you have a food processor) recipe for all those delicious potatoes we've been getting.  It is a good dish to have in your arsenal as it is very quick to make, holds up well during a buffet, travels easily to block parties or potluck dinners, and can be made ahead and reheated.  What's not to like about that?  The recipe serves 6-8.
Ingredients:
10 medium potatoes (about 3 pounds), peeled and grated
2 onions, grated
1 can (4 oz) diced roasted green chiles, drained
2 Tablespoons unbleached all-purpose flour
2 large eggs, lightly beaten
¼ pound Cheddar, grated
Salt and freshly ground black pepper
Procedure:
Preheat oven to 350 degrees.  Grease a 9-by-13 inch baking dish with butter or oil.
Combine the potatoes, onions, chiles, flour, eggs and cheese in a large bowl.  Season with a generous pinch of salt and a few grinds of pepper.  Mix well.  Spoon into prepared baking dish.
Bake for 1-1¼ hours, until golden and firm.
Cut into squares and serve.