Veggie Eggs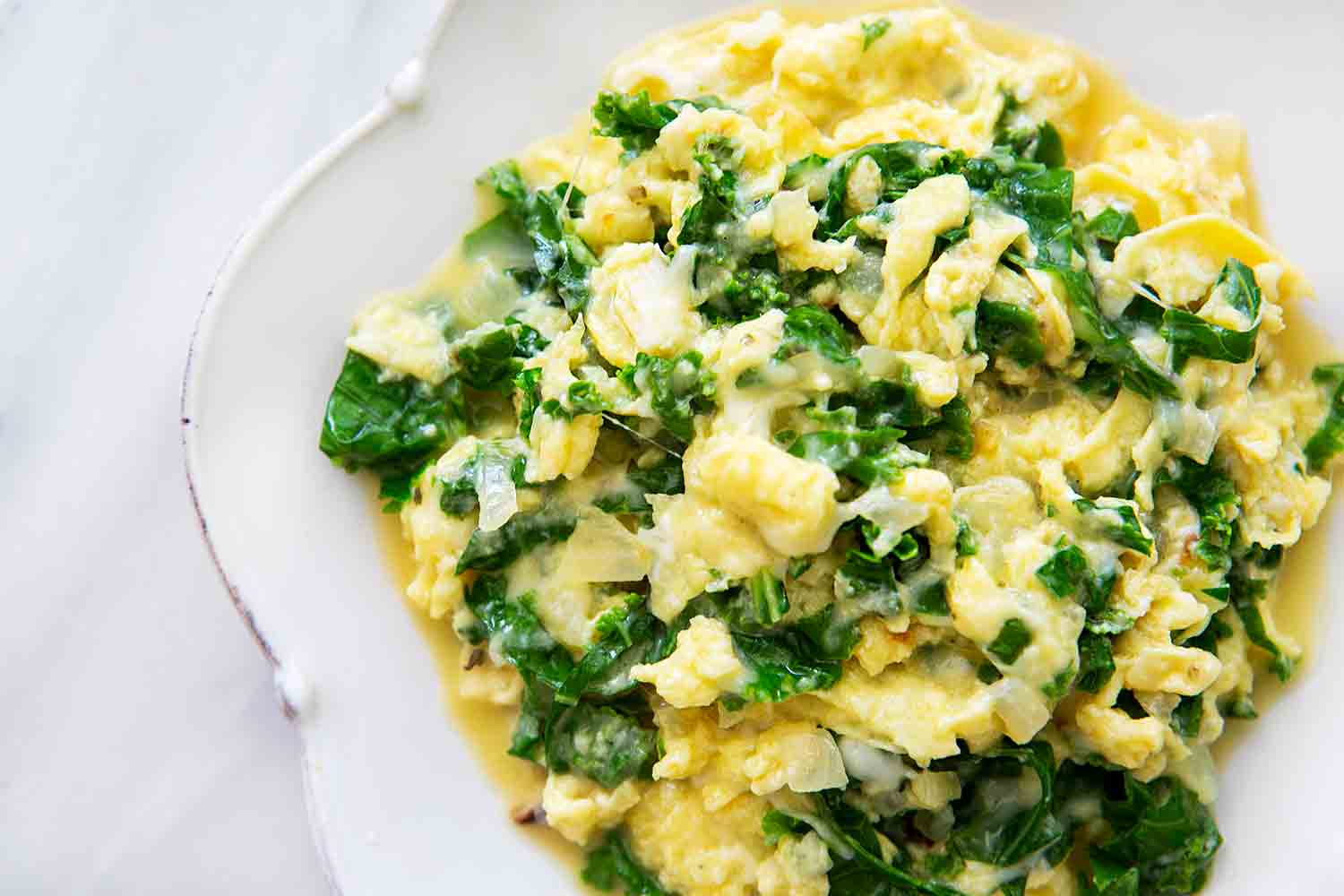 An easy recipe for left over greens and extra veggies.
Ingredients
4 eggs
1/3 Cup soy or regular milk
½ Tablespoon butter or canola oil
½ small onion, chopped
½ – 1 Cup cooked, chopped greens
Grated cheese
Salt and pepper to taste
Procedure
In a bowl, beat eggs with milk. Add a dash of salt and pepper.
Heat butter or oil in a saucepan until melted (hot). Add onion and cook until translucent.
Add chopped greens and stir to heat through. Add egg mixture to pan. Cook eggs, and stir every few seconds until they are scrambled.
Add cheese and mix in until melted.
Serve immediately.