Heirloom Tomato Mojito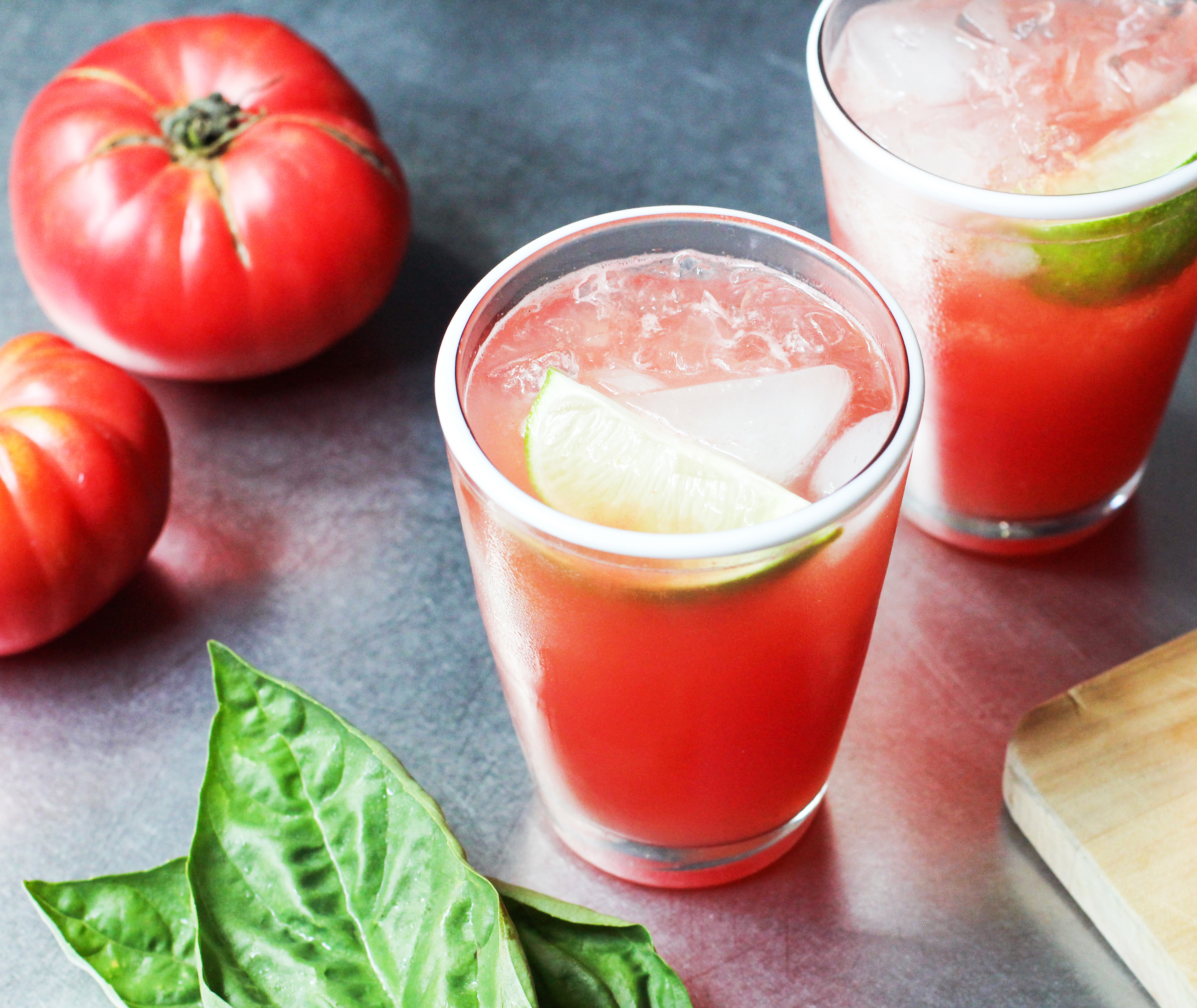 Sometimes you want a tomato and balsamic vinegar salad, and sometimes you want a mojito.  Don't compromise!  With this recipe from starchefs.com, you can have your salad and drink it too.
Ingredients:
½ lime cut in quarters
¼ medium-sized green tomato, cut in quarters
¼ medium-sized heirloom tomato, cut in quarters
12 basil leaves
Pinch of Kosher salt
3 grinds of black pepper
1.5 ounces Gran Centenario Plata Tequila
Tonic water, to taste
Aged balsamic vinegar, to taste
1 sprig basil
Procedure:

Muddle the lime, tomatoes, basil, salt and pepper in a 16 ounce pint glass until juicy and aromatic.
Fill nearly to the top with ice.  Add the tequila.  Top with tonic water and a splash of aged balsamic vinegar.
Garnish with the sprig of basil.