Mexican Street Corn (aka Elotes)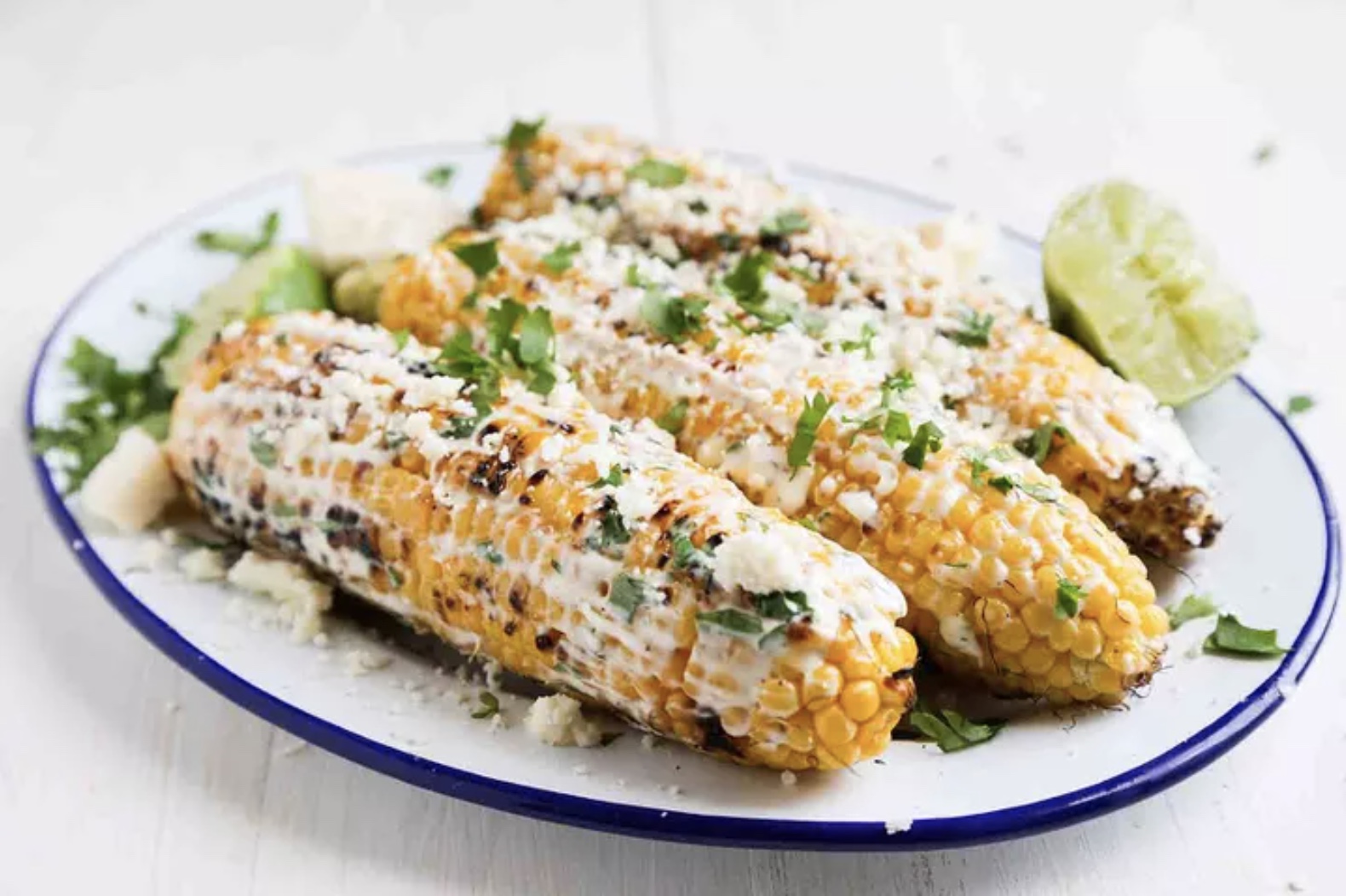 This Mexican street corn recipe found on Simply Recipes is a staple of summer and it's easy to make at home!  Top char-grilled corn on the cob with a tangy, creamy sauce, sprinkle with crumbled cheese and dive in. Make this for your next backyard cook-out!  Note that if you can't find cojita cheese in your grocery store, it's ok to omit or substitute another cheese.
Ingredients:
6 to 8 medium ears sweet corn, husks removed
½ cup Mexican crema (or substitute sour cream)
½ cup mayonnaise
½ cup chopped cilantro
1 clove garlic, minced
¼ teaspoon ground chipotle pepper, to taste
2 teaspoons finely grated lime zest, from 1 lime
2 Tablespoons lime juice, from 1 lime
½ cup cotija cheese, crumbled
Lime wedges, to serve
Procedure:
Heat a gas or charcoal grill to 400F. Clean the grates once it has heated.
In a bowl, whisk together the crema, mayonnaise, cilantro, garlic, chipotle pepper, lime zest and lime juice. Taste and season the mixture with salt if needed. (Crema has a little salt already, so add extra judiciously.) Set aside.
Place the husked corn directly onto grill grates. Grill the corn for about 3 minutes, undisturbed, or until kernels begin to turn golden brown and look charred. Turn over and repeat. When all sides are browned, remove from the grill onto a plate.
Using a brush or a spoon, coat each ear of corn with the crema mixture. Sprinkle with crumbled cojita cheese. Sprinkle with additional chipotle pepper, if desired. Serve immediately with extra lime wedges.