Savory Melon Salad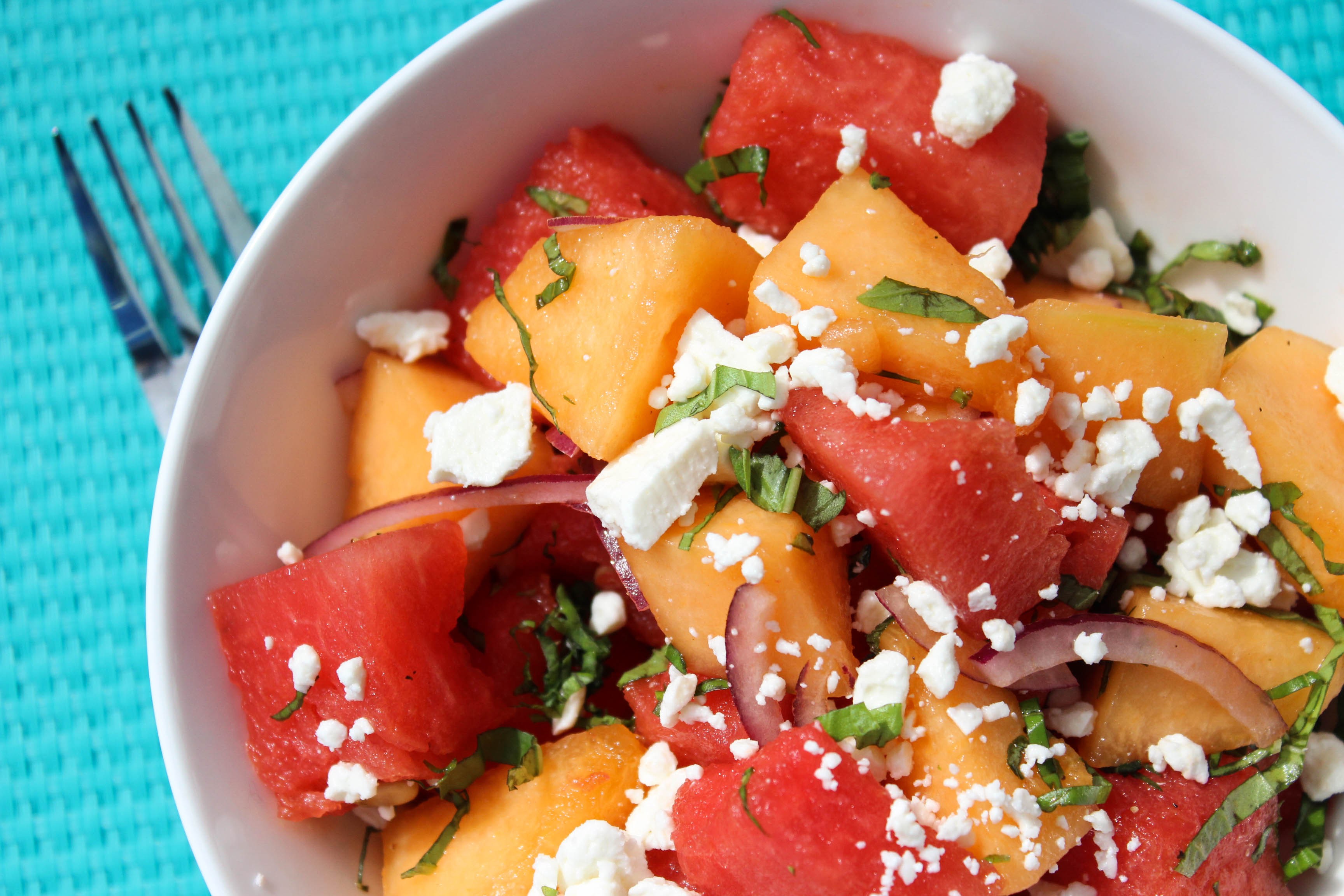 Melons can do more than dessert or smoothies!  Although there is a bit of cutting involved, this savory melon salad makes for a refreshing change from the traditional sautéed side dishes we whip up every day.  For added "savoriness," add crumbled goat or feta cheese. This recipe makes 6 cups.
Ingredients:
¼ cup fresh lime juice
2 Tablespoons honey
2 Tablespoon chopped fresh mint
1 Tablespoon Extra Virgin Olive Oil
4 cups cubed watermelon
1 cup cubed honeydew melon
1 cup cubed cantaloupe
¼ cup thinly slivered Vidalia or other sweet onion
Kosher salt and fresh ground pepper
Optional:  Goat or Feta cheese
Procedure:
Whisk together lime juice, honey, mint, and oil until honey is dissolved; set aside.
Combine watermelon, honeydew, cantaloupe and onion in a large bowl.  Toss melon mixture with lime dressing until coated.
Season with salt and pepper to taste.