Easy Eggplant Parmesan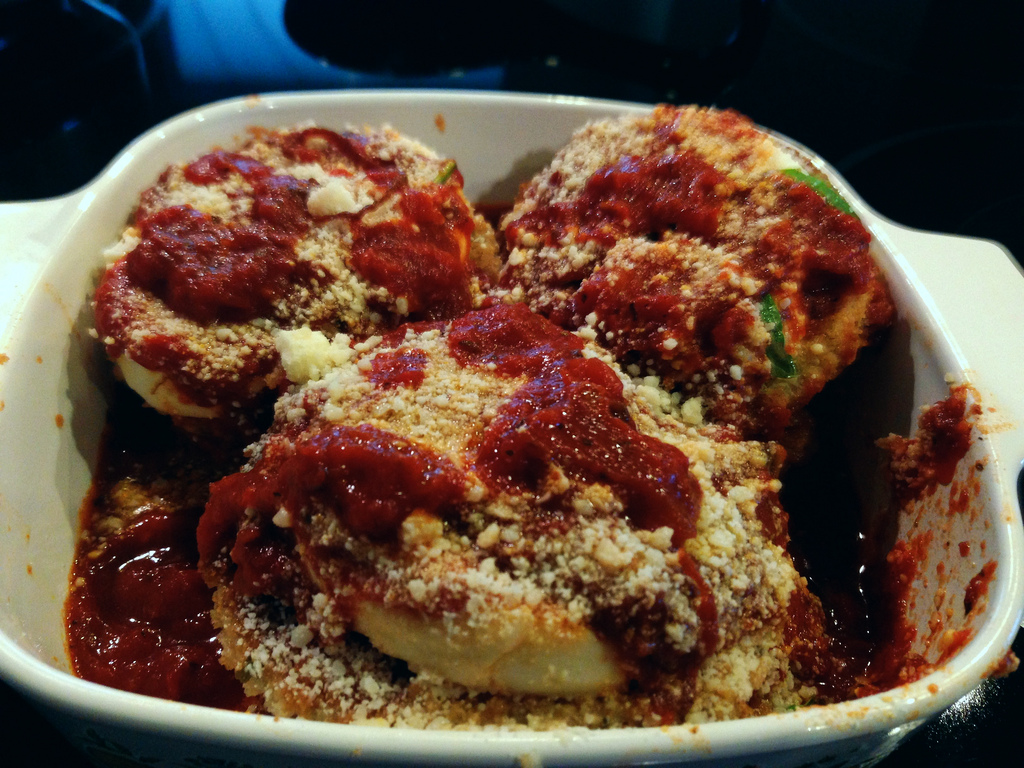 Because we took out the frying step to make this recipe easy, it is also lower in fat!  
Ingredients:
2 medium/large eggplants
1 egg
½ cup milk flour
salt & pepper
2 cups  of tomato sauce
½ cup or more Parmesan cheese
4-8 ounces grated mozzarella cheese
Basil leaves (optional)
Method:
Preheat oven to 350° .  Mix egg and milk together.  Season flour with salt and pepper Cut into ½ inch slices. Dip slices into egg mixture.  Dredge in flour, shaking off excess. In baking dish, coat the bottom with tomato sauce. Then arrange one layer of eggplant slices, more sauce, then a sprinkle of Parmesan cheese. Repeat layers. Add basil if desired.
Cover baking dish with foil and bake 45-60 minutes or until eggplant is soft when pierced with a fork.
Remove foil, cover top with mozzarella cheese.  Return to the oven for 5-10 minutes until cheese is melted.