Celery Root Bisque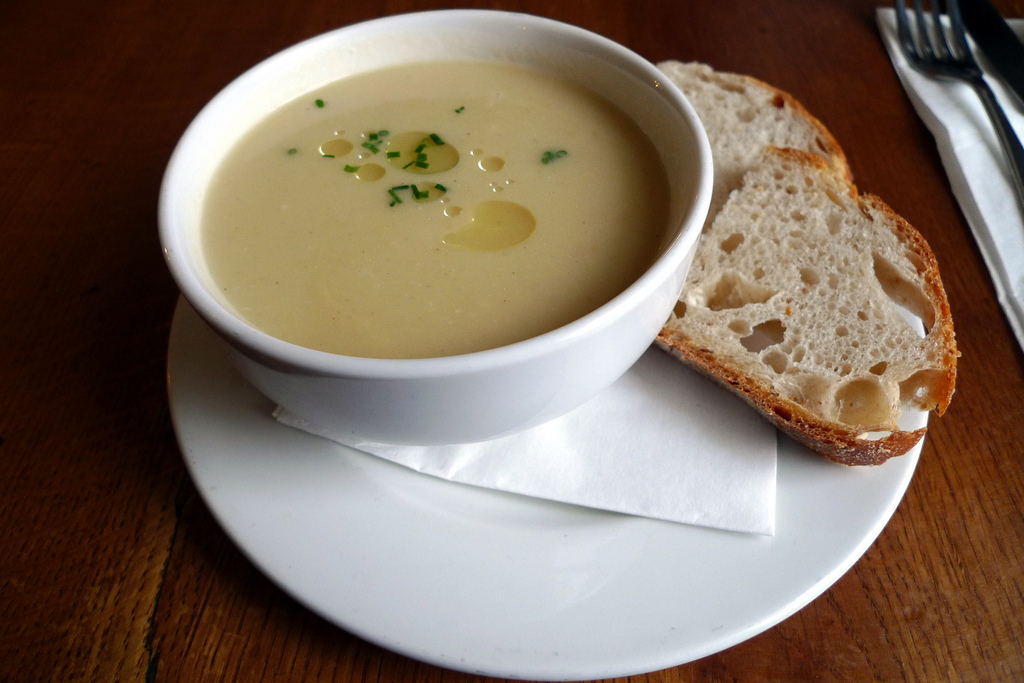 With fall definitely in the air, here is an earthy soup that can readily be doubled and frozen for even chillier days (or nights) ahead.  As presented from cooks.com, serves 4.
Ingredients:
1¼ pound celery root, peeled and cubed
1 large potato, peeled and cubed
2 leeks
2 Tablespoons butter
2 cloves garlic, minced
5 cups chicken stock
Salt and pepper to taste
⅓ to ½ cup whipping cream
2 Tablespoons scallions, finely chopped
Procedure:
Place celery root and potatoes in cold water with a few drops of lemon juice. Trim leeks and slice into ½ inch rounds. Melt butter in a large saucepan. Add leeks and garlic. Cook until leeks are soft and garlic is golden, about 5 minutes. Add chicken stock, celery root, potatoes, salt and pepper. Bring to a boil. cover, lower heat and simmer until potatoes are tender, about 30 minutes.
Purée and strain through a sieve. Place purée back in pan. Simmer, adding enough cream to obtain proper thickness. Adjust seasoning. Serve garnished with scallions.