Curried Sweet Potato Soup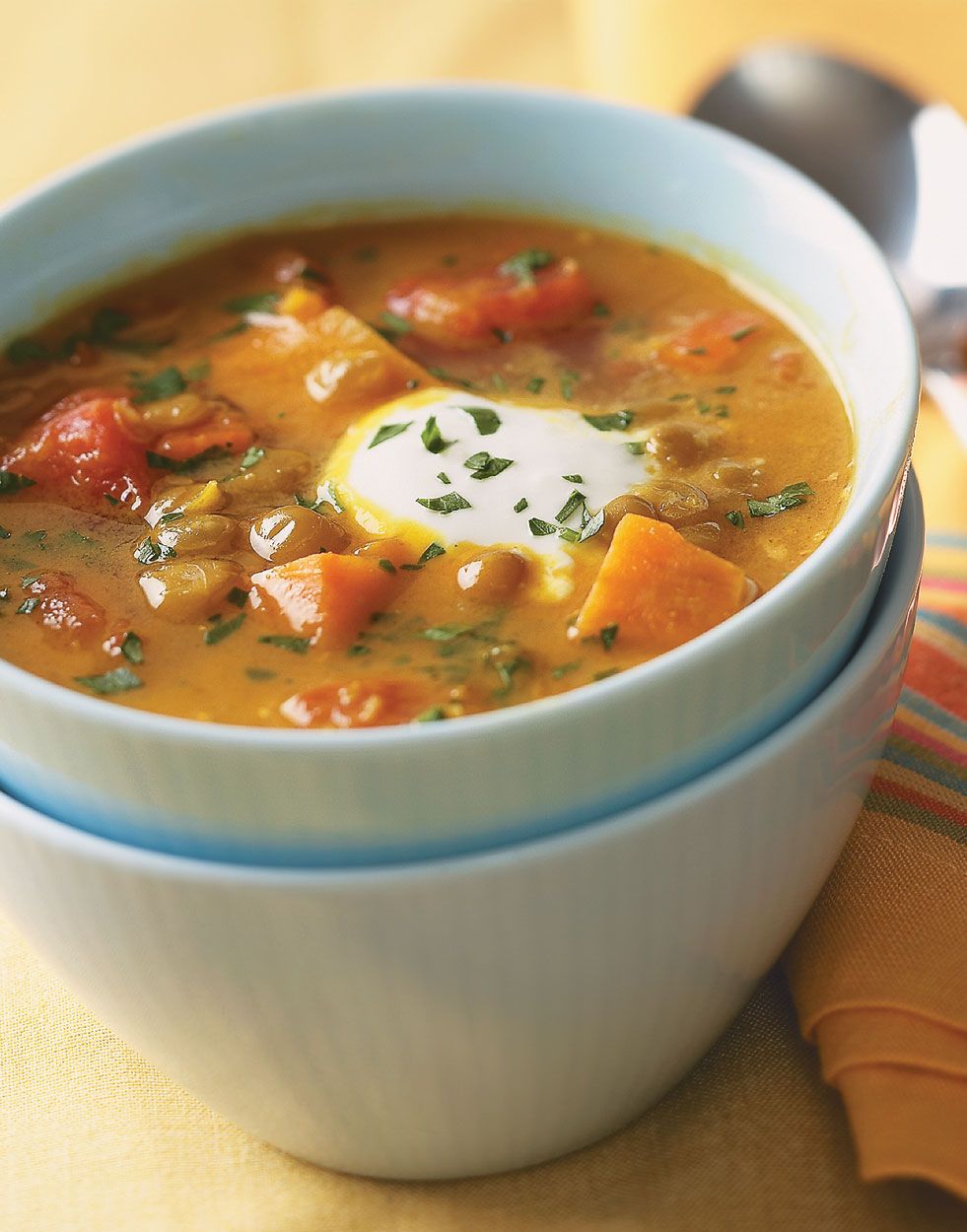 Here's a sweet-and-spicy soup recipe from Cuisine at Home magazine.  It's easy and "different" in a good way.  The recipe yields 4½ cups. Try it!
Ingredients:
½ cup chopped onion
¼ cup celery, diced
¼ cup carrot, diced
1 Tablespoon minced fresh ginger
1 dried bay leaf
Pinch of red pepper flakes
2 Tablespoons vegetable oil
1½ cups sweet potato, peeled and cubed
1 teaspoon curry powder
¼ cup dry white wine
4 cups chicken or vegetable stock
½ cup canned, diced tomatoes, drained
¼ cup brown lentils
¼ cup chopped fresh cilantro, divided
Salt to taste
Plain yogurt or sour cream
Procedure:
Sauté onion, carrot, celery, ginger, bay leaf and pepper flakes in oil in a pot over medium- high heat until soft, 8-10 minutes.  Add sweet potatoes and curry powder; sauté 1 minute.
Deglaze pot with wine; simmer until almost evaporated, then stir in stock, tomatoes and lentils.  Reduce heat to medium and simmer, uncovered, until lentils and sweet potatoes are tender, 25-30 minutes.
Off heat, stir in 2 Tablespoons cilantro and salt.  Garnish soup with a dollop of yogurt or sour cream and remaining cilantro.