Purslane and Parsley Salad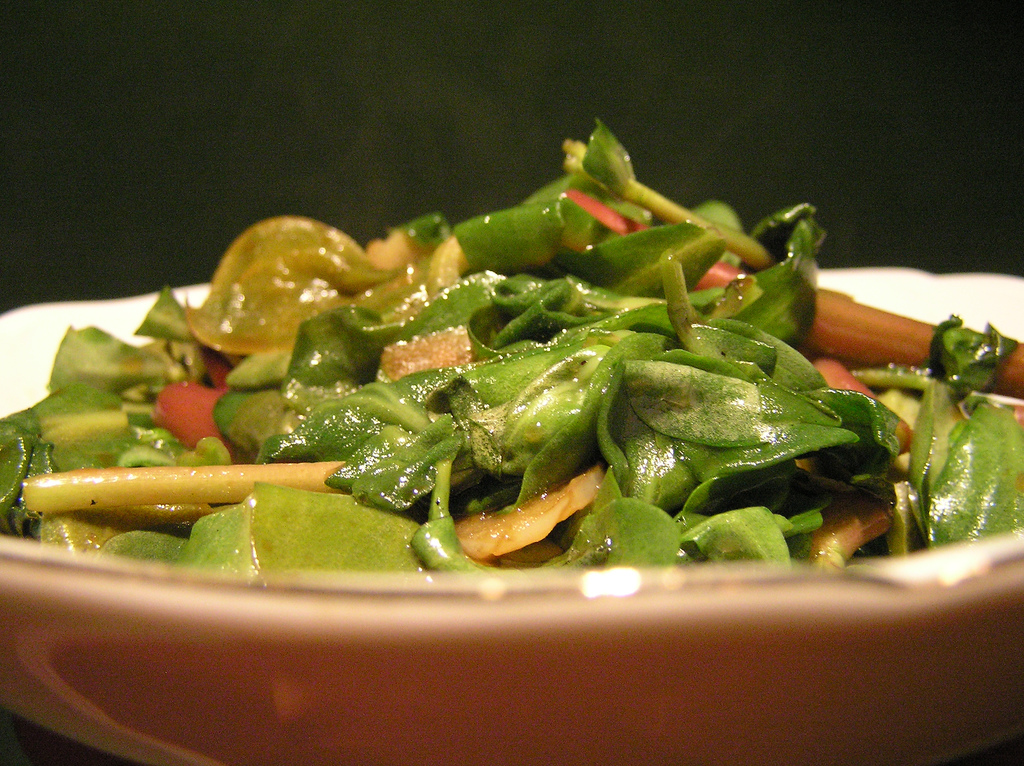 Taken from a 2008 issue of Gourmet magazine, this recipe is as timely today as it was then!
Ingredients
3 Tbsp olive oil
1 Tbsp fresh lemon juice
1 Tbsp finely chopped shallot
½ lb cherry tomatoes (halved or quartered if large)
6 cups packed tender purslane sprigs and leaves (from a 1 lb bunch)
4 cups packed flat leaf parsley leaves (from 2 large bunches)
¼ tsp salt
¼ tsp black pepper
Procedure
Whisk together oil, lemon juice, shallot, salt and pepper in a large bowl.
Add tomatoes, purslane, and parsley, gently tossing to coat.
Note: herbs and greens can be washed and dried 1 day ahead, then chilled and sealed in plastic bags lined with paper towels. Toss with tomatoes and vinaigrette just before serving.