Tromboncino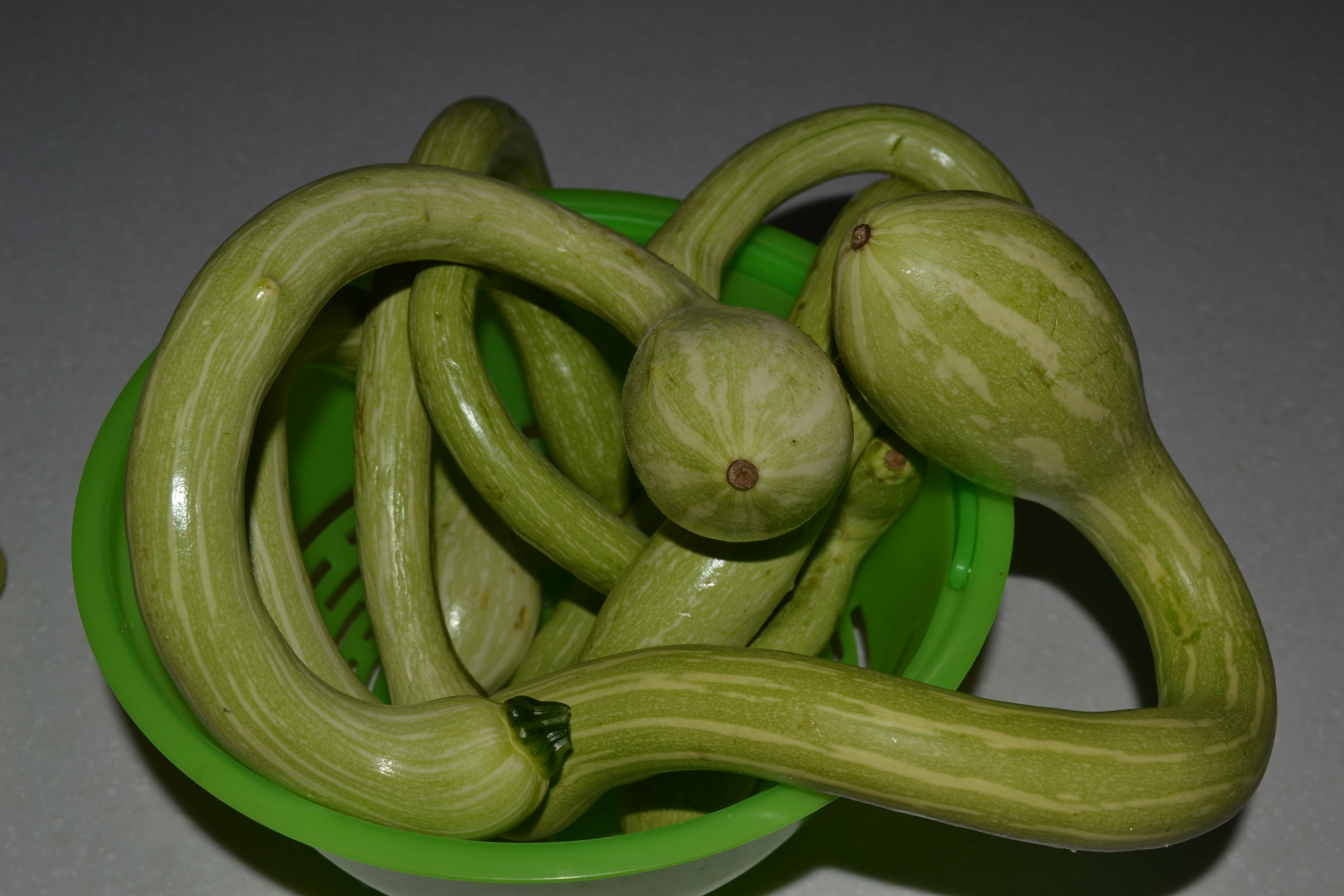 This unique heirloom squash from Italy can be either a summer or a winter squash depending on when it is harvested.  In late summer tromboncinos are pale green or almost white, and can be treated like a firmer, sweeter zucchini.  When harvested late in the season, tromboncinos become more golden and firm like a butternut squash. Young tromboncinos can be eaten raw or cooked much like other summer squash.  They work great when cut into ¼ inch rounds and grilled or sautéed with garlic and olive oil.  They're also nice tossed with olive oil and salt and roasted at 400 or 450 degrees until firm, to make veggie chips.   The skin is a bit firmer than zucchini but still edible.
Mature tromboncinos can be roasted and prepared like other winter squash.  You can use them in any winter squash soup or side dish.
The seeds form in the small bulbous part of the tromboncino and can be scooped out, as they are not edible.
Tromboncinos can be stored in the fridge when young, and they should last a good week or longer.  Once cut, the pores begin to weep and it begins to dry out, so use it up within a couple of days at most.  Once it has matured into a winter squash with harder skin, it can keep uncut in a cool place for as long as a couple of months.