Farm News – October 1, 2015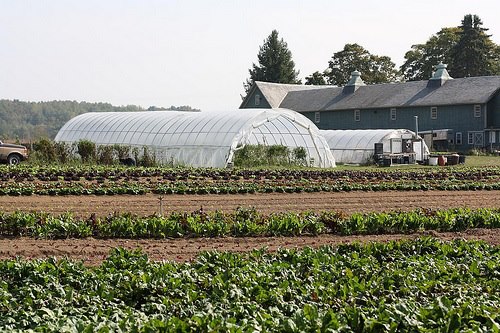 Hello Everyone, So it's been nearly 3 weeks without precipitation now, but we are forecasted to receive heavy rain on Wednesday. There is also rain forecast for Saturday, which will put a damper on my markets (both literally and figuratively). We are still managing to glean a few tomatoes from the fields but if it starts raining too much that will be the end of the tomato harvest for this season. The broccoli continues to head up prolifically and we have been sending Romanesco cauliflower to various groups over the last few weeks. If you haven't gotten any yet you will soon.
As previously mentioned we are moving into a period of heavier greens production. This week we will have bok choy as well as a choice of arugula, broccoli raab, or tatsoi. We are offering kale as a choice with kohlrabi. We are also sending salad turnips this time around, the tops of which, I will remind you, are eminently edible. In a couple of more weeks we will start to have spinach.
Beans are still bountiful, with the most abundant being the heirloom Rattlesnake bean (known as Preacher beans in the south). These are a flat podded pole bean with beautiful purple streaking. The purple disappears when cooked but they are quite sweet and tender, my favorite bean. The other heirloom bean you may have received previously is a wax bean with purple streaks called Dragon Langerie (dragon tongue in some language).
The share for this week will be: Lettuce, beans, peppers, red onions, fingerling potatoes, choice of arugula, tatsoi or broccoli raab, eggplant, broccoli or cauliflower, choice of kale or kohlrabi, bok choy, salad turnips, possibly a few tomatoes and choice of an herb (parsley, garlic chives, mint or basil). We are in rotation with summer squash. Extras will be hot peppers and radishes.
The fruit share for this week will be Hardy Kiwi berries and Empire apples.
Enjoy! Farmer John