Quick Kimchi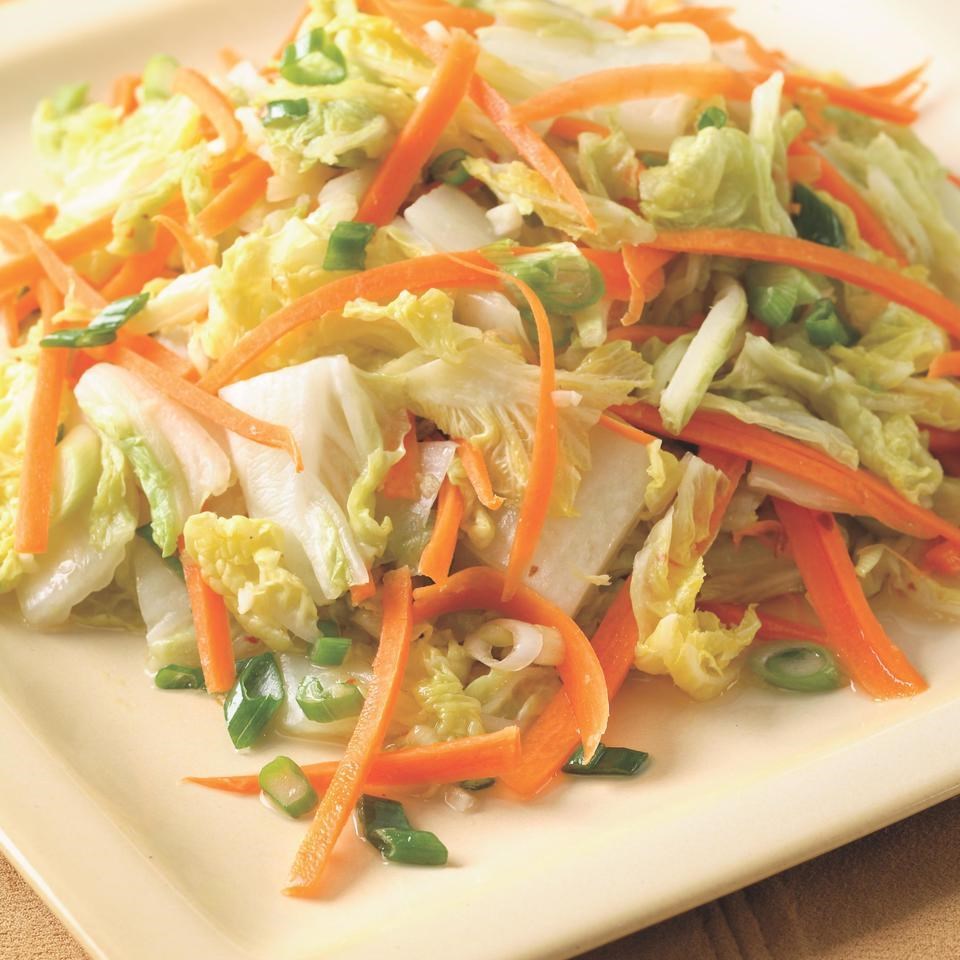 This quick, spicy, tangy cabbage side dish stands in for the traditional salty Korean staple.  Unlike fermented kimchi, this quick variation is best eaten shortly after preparing and does not keep its crunchy texture when stored. Enjoy it with grilled meats or chicken.  The recipe makes 4 cups and is from Eating Well Magazine.
Ingredients:
1 small head Napa cabbage, cored and cut into 1-inch squares (about 8 cups)
2 cloves garlic, minced
¼ cup water
2 Tablespoons distilled white vinegar
1 Tablespoon toasted sesame oil
2 teaspoons finely grated fresh ginger
¾ teaspoon salt
½ teaspoon sugar
½ teaspoon red pepper
3 scallions, sliced
1 carrot, peeled and grated
Procedure:
Combine cabbage, garlic and water in a large saucepan and bring to a boil over high heat. Reduce heat to medium-low and cook, stirring once or twice, until tender, 4 to 5 minutes.

Meanwhile, whisk vinegar, oil, ginger, salt, sugar and crushed red pepper in a large bowl.

Add the cabbage, scallions and carrot to the bowl and toss to combine.  Refrigerate for about 25 minutes before serving.