Grilled Salmon "Sandwich" with Greens Marinade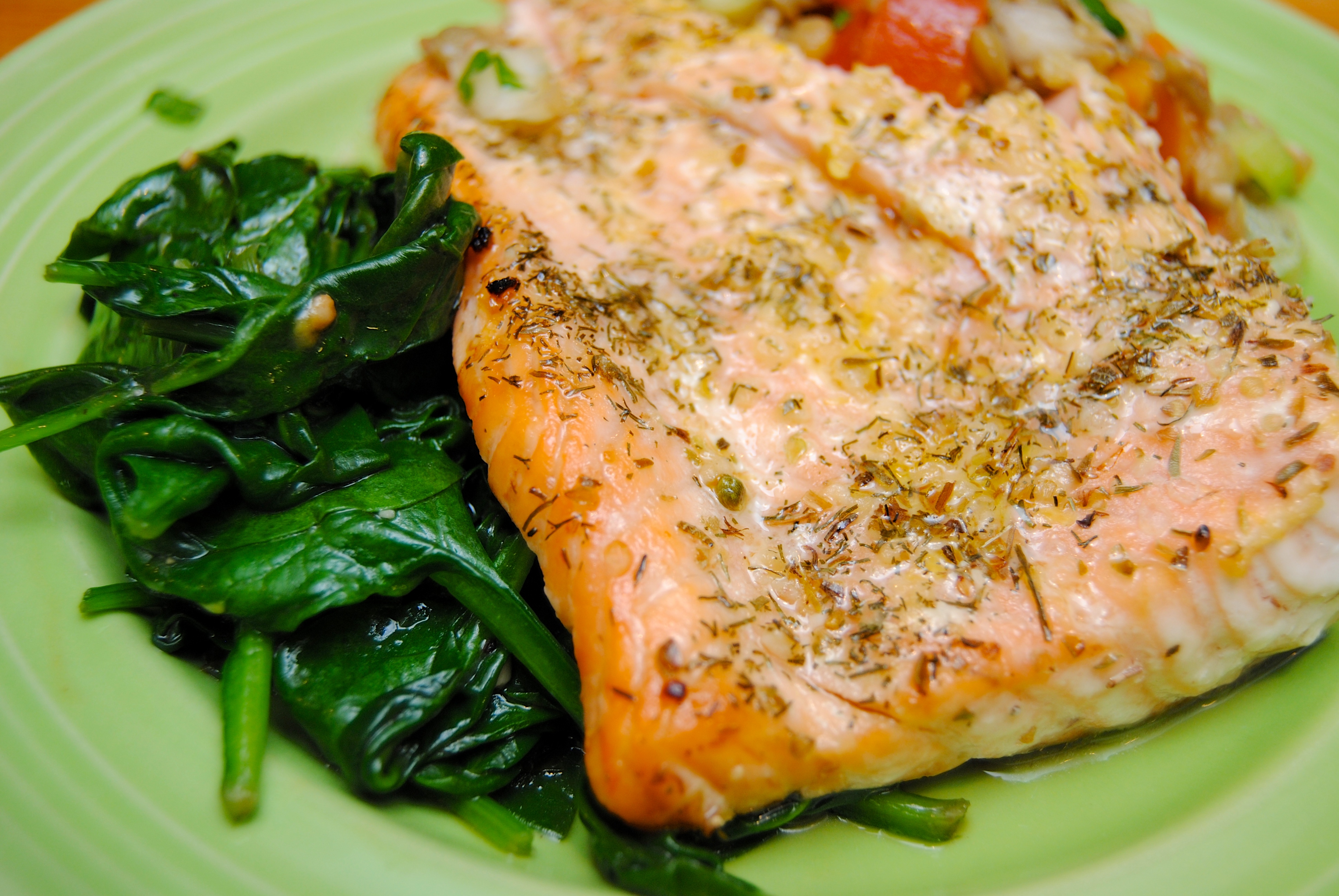 This is a fantastic summer dish that requires a bit of planning ahead, but not a lot of cook time.  Grilled salmon doesn't need much.  Make sure that it is coated thoroughly in the marinade so that it doesn't stick to the grill.
Ingredients:
¼ cup lime juice
⅛ cup soy sauce
5 Tablespoons olive oil
1 teaspoon sesame oil
½ teaspoon pepper
2 cups greens to include herb leaves (e.g. oregano, basel, rosemary), and lettuce/arugula and spinach
1½ to 2 lbs salmon: it is best to have matched pieces of salmon for "sandwich"
Procedure:
Combine all ingredients, except salmon in a deep dish or platter large enough to hold the salmon pieces as well.
Add salmon pieces and ensure they are covered with the marinade. Refrigerate for at least 6 hours.
Heat grill to medium heat. Remove salmon from marinade and place one piece of salmon skin side down on a plate. Cover with greens.
Place matched piece of salmon on top, skin side up
Use metal picks to secure salmon sandwich cook on grill for about 7 minutes until the skin peels off the bottom piece.
Flip carefully(!) and cook 3-4 minutes on reverse side and again peel off skin.
Place on a large platter and serve to "oohs" and "aahs".