Ground Cherries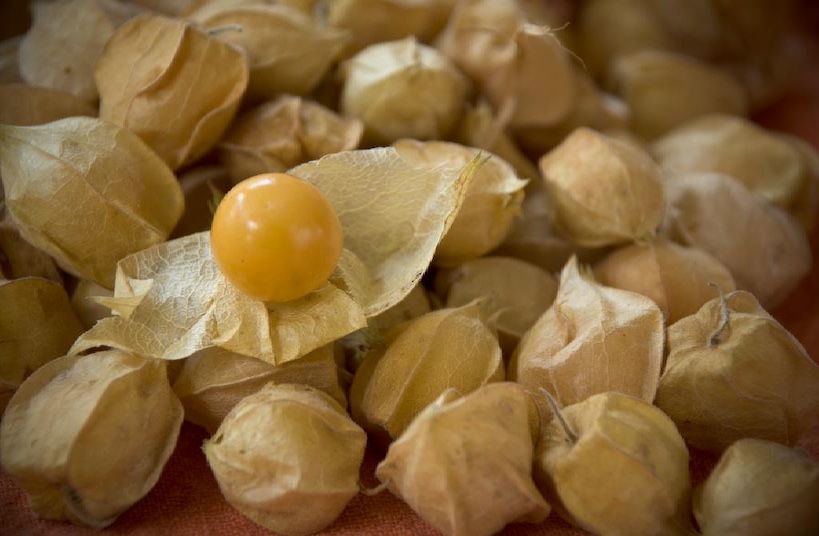 Ground cherries  (aka goldenberries, husk tomatoes, or cape gooseberries) are one of the fun, unique items that you learn about when you join our CSA.  These small fruit are in the tomato family and have a paper wrapper similar to a tomatillo.  They are very sweet and have an interesting flavor, nutty and a bit of pineapple. 
They start out greenish and turn apricot gold when ready to eat.  If your ground cherries aren't quite ripe yet, simply keep them at room temperature and in a few days, their color will darken.  They stay fresh for up to 3 months if placed in a mesh bag in a cool place! You can also keep them in their plastic clamshell on the counter for a few weeks – if they last that long!
Ground cherries are delicious simply husked and eaten raw.  Or, you could melt a bar of your favorite chocolate.  Twist back the husk of a ground cherry, and using it as a handle, dip the fruit into melted chocolate and then allow it to harden on a piece of wax or parchment baking paper.