Frisée with Feta and Spicy Maple Pecans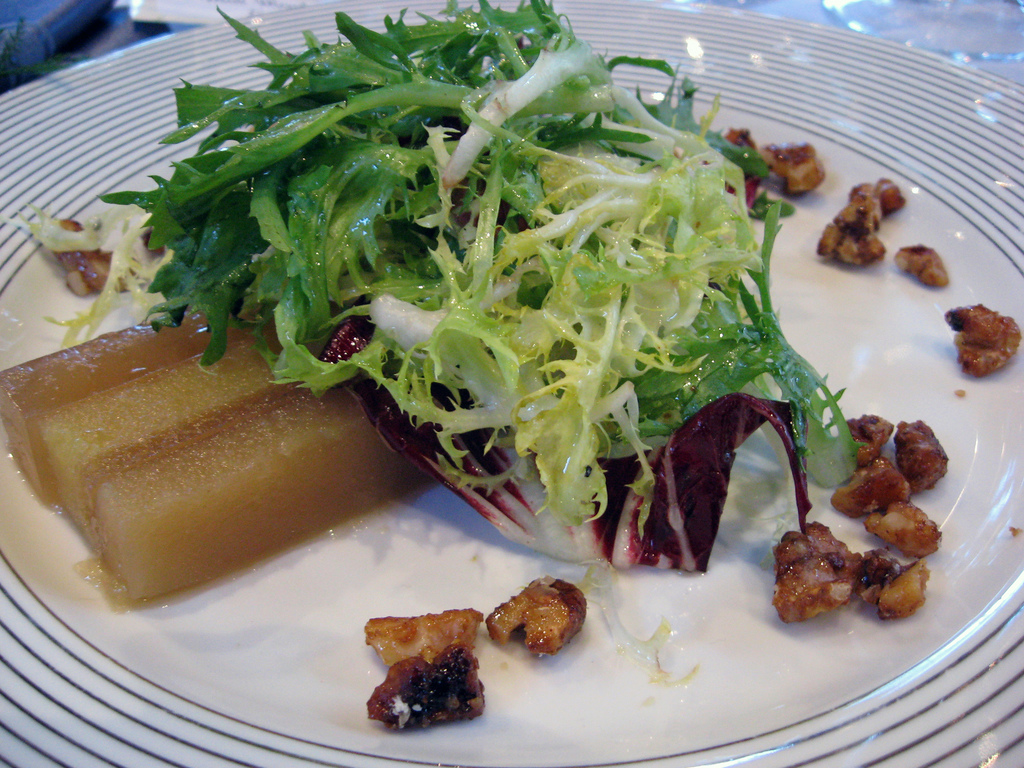 This recipe from the Simply Organic cookbook may have a long ingredient list, but it is relatively simple to put together.
Ingredients
1 cup pecan halves
¼ cup pure maple syrup
½ tsp freshly ground black pepper
½ tsp cayenne pepper
½ tsp salt
1 garlic clove
¼ red onion, chopped
2 Tbsp extra virgin olive oil
2 oz. feta cheese, crumbled
2 to 3 Tbsp red wine vinegar
1½ tsp sugar
1 tsp Dijon mustard
2 medium heads frisée, cut into bite sized pieces.
Procedure
Preheat the oven to 400°F. Lightly oil a baking sheet.
In a small bowl, combine the pecans with the maple syrup. Sprinkle with the black pepper, cayenne pepper, and salt. Toss to coat well. Spread out in a single layer on the prepared baking sheet. Bake the nuts, tossing frequently, for 5 minutes, or until lightly toasted. Transfer nuts to a rack to cool.
In a food processor or blender, combine the garlic and onion. With the motor running, gradually add the oil and puree just until blended. Add the cheese, vinegar, sugar, and mustard and puree until well blended. Transfer to a serving bowl.
Mound the frisée onto 6 plates. Top with the nuts. Serve the dressing on the side.