Creamy Dilled Carrot Slaw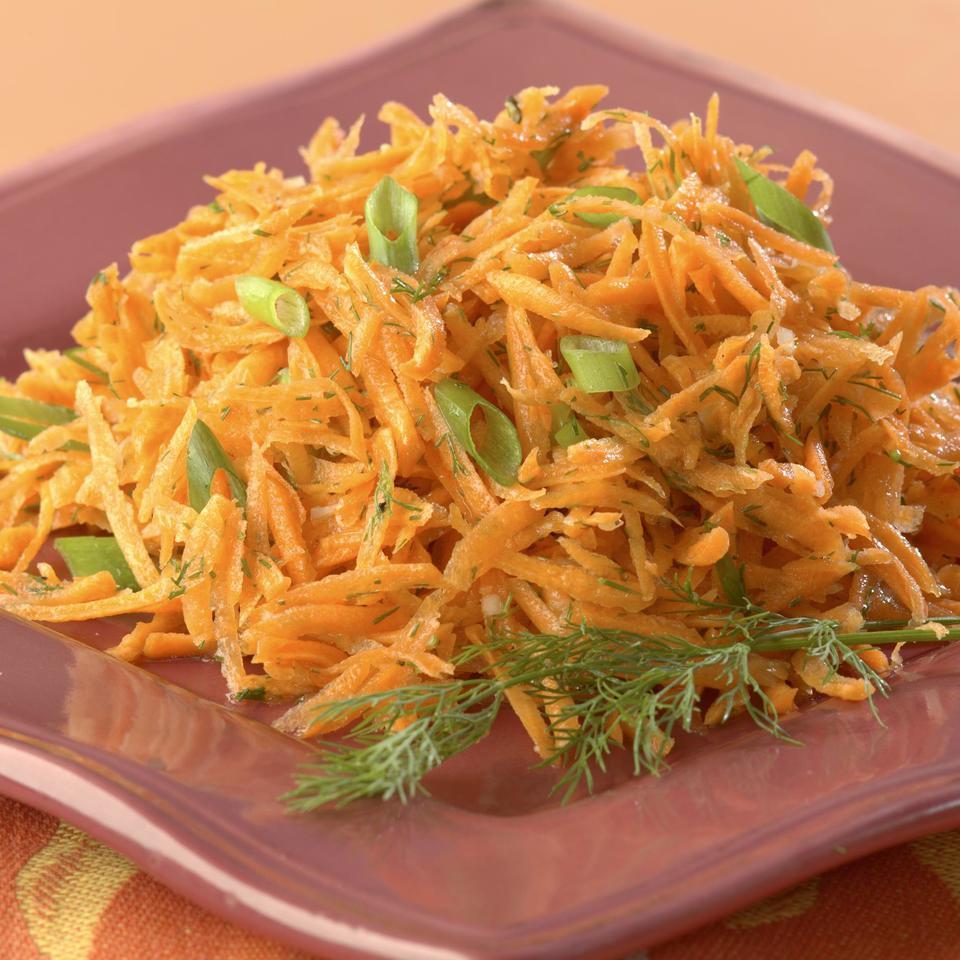 Here is a quick, creamy and colorful salad using buttermilk. If you have a food processor, it's a snap to pull together. Serves 4
Ingredients:
1 pound carrots, grated
3 scallions, green and tender white parts, finely chopped
2 Tablespoons finely chopped fresh dill
1 Tablespoon Extra Virgin Olive Oil
½ cup buttermilk
2 Tablespoons fresh lemon juice, or to taste
Salt and freshly ground pepper
Procedure:
Combine the carrots, scallions, and dill in a medium salad bowl.  Add the oil and toss to coat.  Add the buttermilk and lemon juice.  Season to taste with salt and pepper.
Cover and let stand for at least 30 minutes, or up to 2 hours, to allow the flavors to develop.
Stir well and adjust the seasonings before serving.