Stuffed Tomatoes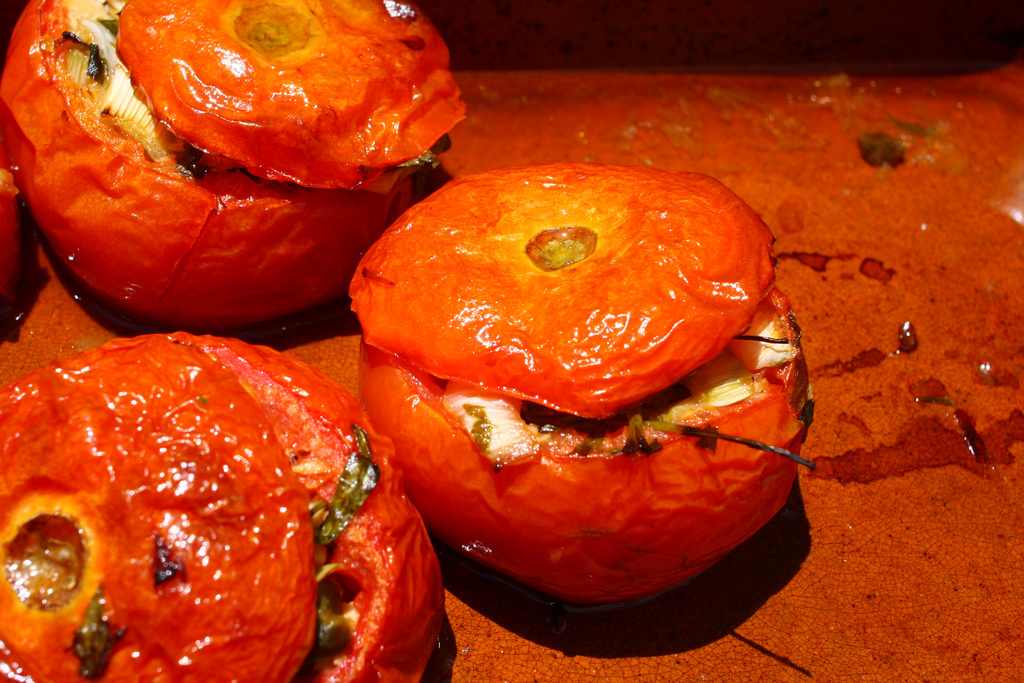 This Stuffed Tomatoes recipe comes from New York Times Magazine's: The Proper Ways to Treat an Heirloom (August 5, 2011).
Ingredients:
4 large tomatoes
8 oz fresh mozzarella, chopped
1 cup fresh bread crumbs
¼ cup chopped basil
4 Tablespoons olive oil
Procedure:
Preheat oven to 450º. Grease a roasting pan.
Cut a ¼ inch slice from the stem end of each tomato and scoop out the insides.  Reserve the slice.
Place tomatoes on greased pan.  Mix pulp with mozzarella, bread crumbs, basil and 2 Tbsp olive oil.
Stuff the tomatoes with the mixture.  Replace the slice on top of the stuffed tomatoes and drizzle remaining 2 Tbsp of olive oil on top.
Roast tomatoes in oven for 30 minutes. Garnish with more chopped basil.