Spinach Chocolate Chip Muffins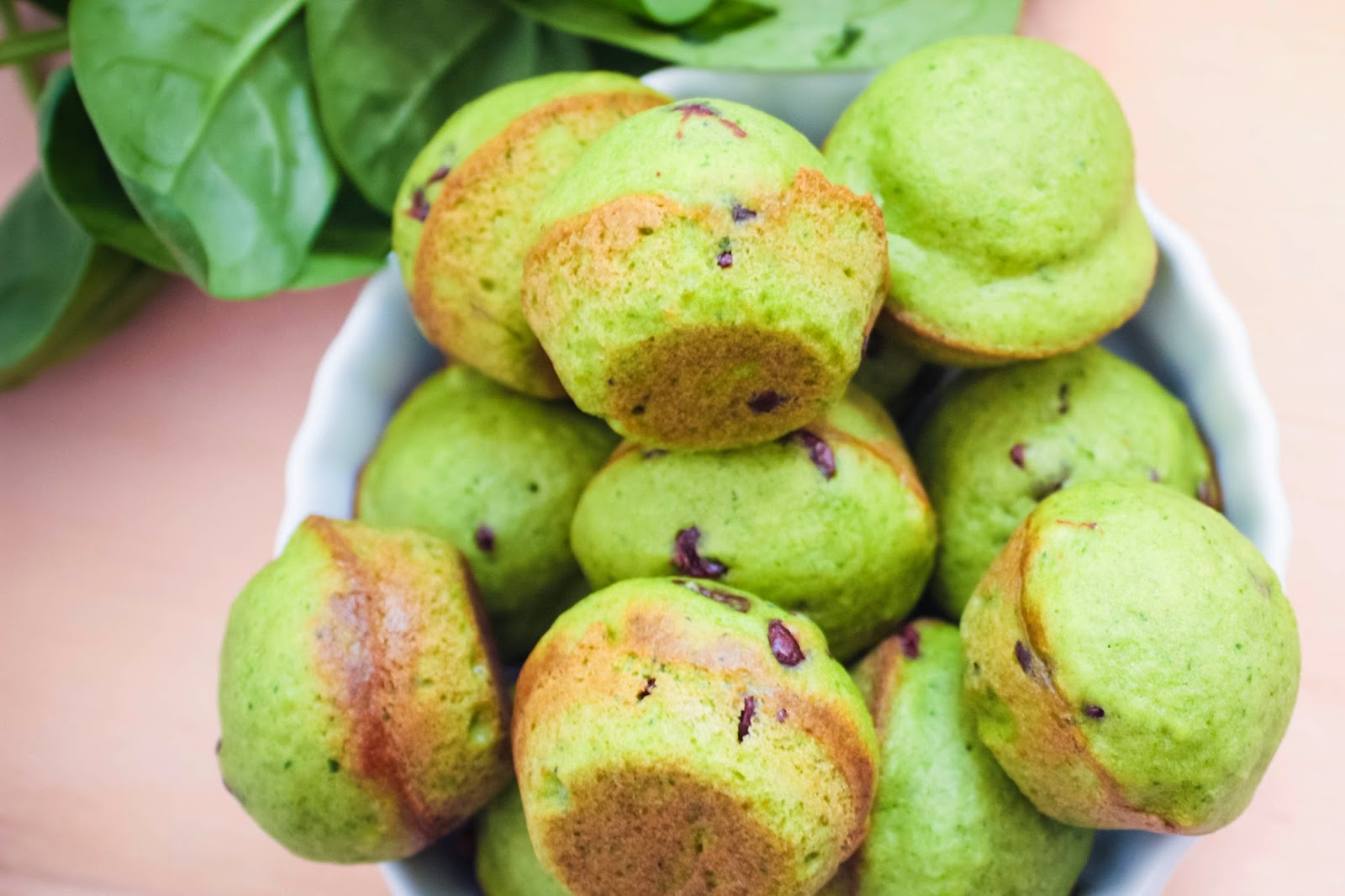 These spinach chocolate chip muffins found on Scooter Cakes blog are kid friendly!  Make a large batch or multiple batches of these muffins and freeze them.  They freeze very well and then are ready to pull out anytime.  Yields about 24 mini muffins.
Ingredients
½ cup unsweetened applesauce
1 egg
2 teaspoons vanilla
1-2 cups of fresh spinach
⅓ cup white or brown sugar
2 Tablespoons vegetable oil
1½ cups flour
1 teaspoon baking powder
½ teaspoon baking soda
½ teaspoon salt
¼ bag of mini chocolate chips
Procedure
Preheat oven to 350° F.
Place the applesauce, egg, vanilla, spinach, sugar, and oil in a blender and blend until fairly smooth.  I like to get almost all the specks of spinach blended fully.
Measure the dry ingredients into a bowl.  Add the blender contents and mix until combined.
Scoop into mini muffin molds and bake at 350° F for 8-12 minutes or until a toothpick comes out clean, depending on variations in muffin tin size and actual oven temperatures.