Bermuda Salad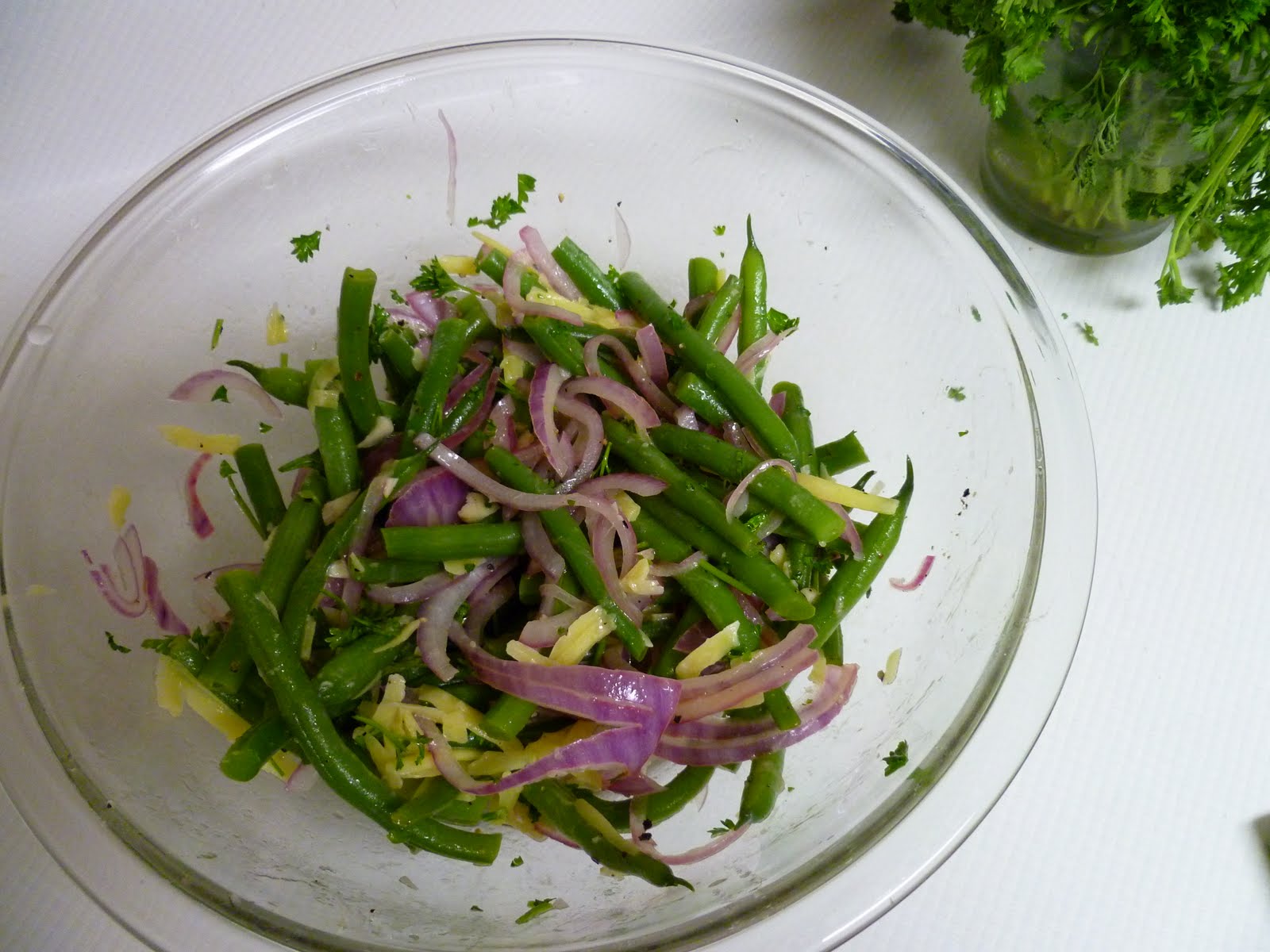 This comes from the Moosewood Cookbook by Mollie Katzen.
Ingredients:
6 Tablespoons olive oil
3-4 Tablespoons red wine vinegar
1¼ teaspoon salt
2 medium cloves garlic, minced
Fresh black pepper
1½ cups thinly sliced red onions
3 cups boiling water
1½ lbs green beans, trimmed
1-2 cups packed grated cheddar cheese
Procedure:
1. Combine oil, vinegar, salt, garlic, and pepper in a medium bowl.
2. Place sliced onions in a colander in sink and slowly douse with boiling water.  Drain well and transfer to marinade, mixing well.
3. Steam green beans until just tender transfer to colander and refresh under running cold water.  Drain well and add to marinade, along with cheese.  Mix gently.
4. Marinate several hours refrigerated or at room temperature.