Fresh Corn Bites with Tarragon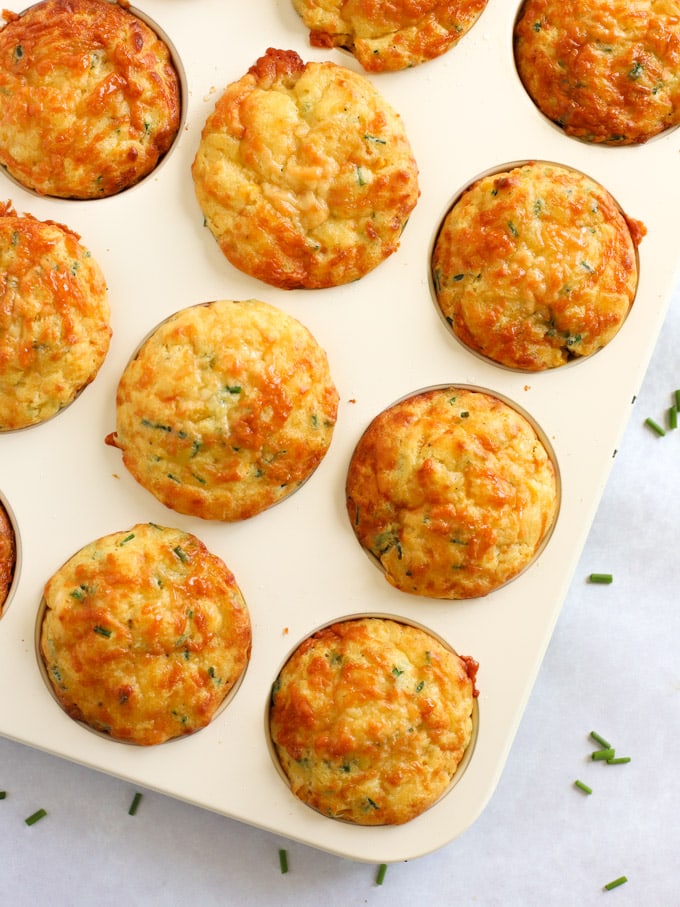 Another recipe from the Simply Organic cookbook.
Ingredients:
2 Cups cooked corn kernels (from 2 to 3 medium ears of corn)
2 large eggs, beaten
3 Tablespoons unbleached all-purpose flour
2 Tablespoons chopped fresh tarragon
¾ teaspoon sweet paprika
⅛ scant teaspoon nutmeg
Salt
Freshly ground black pepper
1 Cup heavy cream
Procedure
Preheat the oven to 375°F.  Lightly oil 18 mini muffin cups (1 or 2 pans)
Put the corn in a medium bowl and, using a fork, mash to bring out the juices and pulp.  Alternately, put the corn in a food processor, process and transfer to a bowl.
Stir in the eggs, flour, tarragon, paprika, and nutmeg and season generously with salt and pepper.  Whisk in the heavy cream and continue whisking until well blended.
Place the muffin pan in a jelly roll pan and place in the oven. Pour about 1½ cups water into the jelly roll pan.  Bake the muffins for about 10 minutes or until they are puffed and rounded and a wooden pick inserted in the center comes out clean.