Stir Fried Bok Choy and Cabbage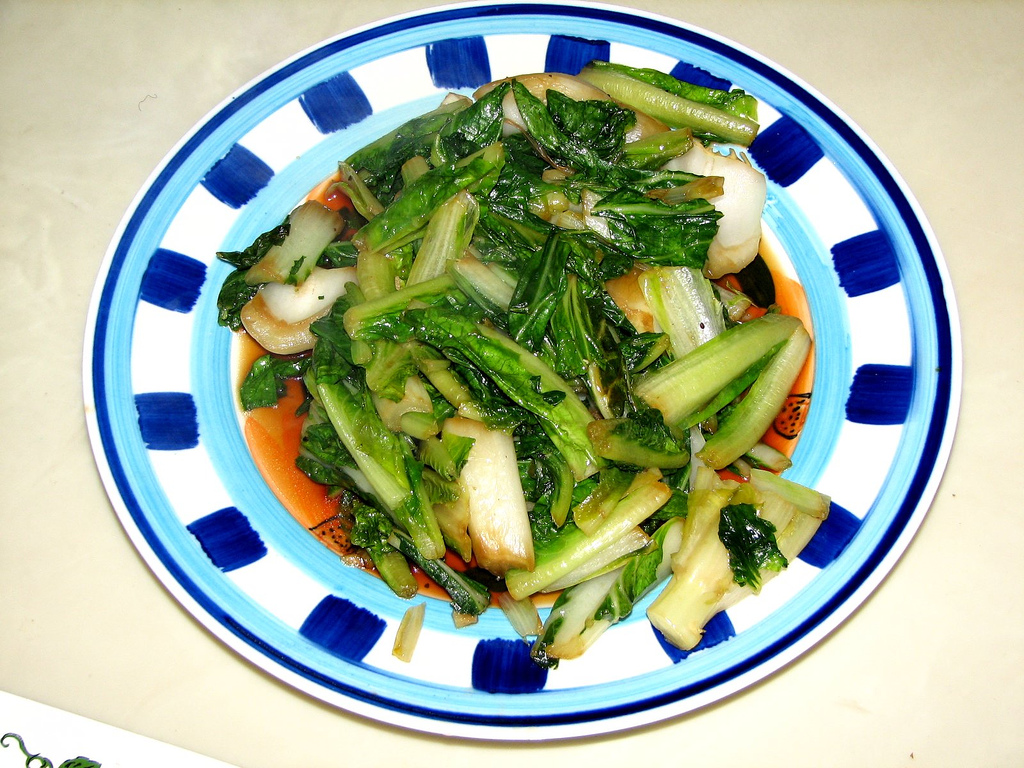 A quick and easy recipe from Gourmet Magazine.  Serves 4-6.
Ingredients:
1 pound bok choy
3 Tablespoons vegetable oil
3 garlic cloves, finely chopped
1 pound Savoy or Napa cabbage, cored and thinly sliced
½ teaspoon Asian sesame oil
1 teaspoon sesame seeds, optionally toasted
Procedure:
Optional:  Toast seeds in a dry heavy skillet over medium heat, stirring, until fragrant and a shade darker, 3 to 5 minutes.
Trim ⅛ inch from bottom of bok choy, then quarter lengthwise and thinly slice crosswise.
Heat a 14 inch flat bottomed wok or 12 inch heavy skillet over high heat until a drop of water evaporates instantly.  Pour vegetable oil down side of wok, swirling to coat sides.  Add garlic and stir-fry 10 seconds. Add cabbage and ¼ teaspoon salt and stir-fry until ribs are crisp-tender, about 4 minutes.  Serve drizzled with sesame oil and sprinkled with sesame seeds.