Raw Beet Salad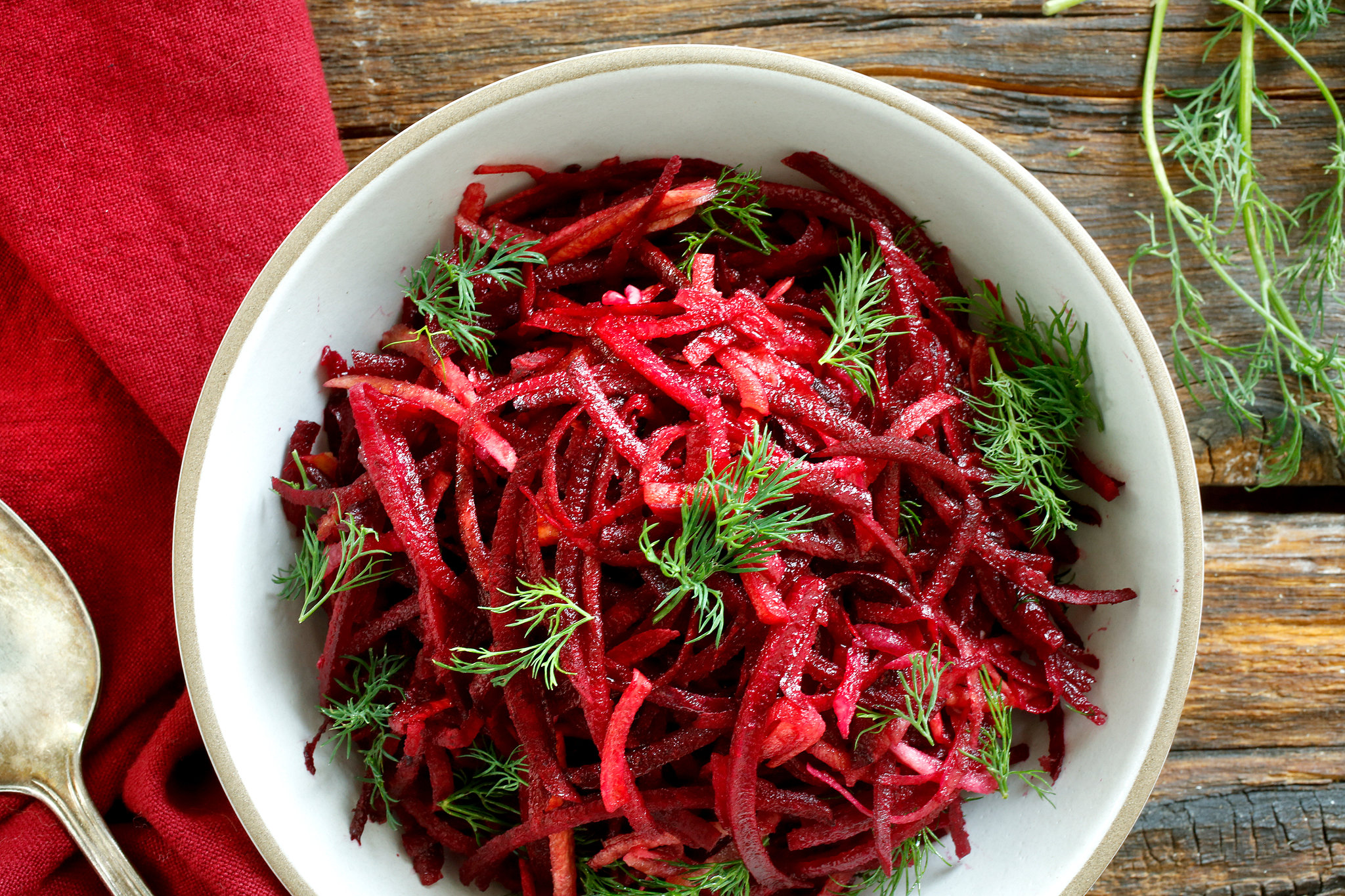 This is a beet recipe from NY Times Cooking which might appeal to someone who is skeptical of their earthy, rooty flavor.  Uncooked beets are less sweet and earthy than they are when boiled or roasted.  This is a messy affair, so peel and grate them near the sink.  Serves 4.
Ingredients:
1 pound beets
1 large shallot
Salt and freshly ground black pepper
2 teaspoons Dijon mustard, or to taste
1 Tablespoon extra virgin olive oil
2 Tablespoons sherry vinegar or other good strong vinegar
Minced parsley, dill, chervil, rosemary or tarragon
Procedure:
Peel the beets and the shallot.  Combine them in the bowl of a food processor fitted with the metal blade, and pulse carefully until the beets are shredded; do not puree.  (Or grate the beets by hand and mince the shallots; combine.) Scrape into a bowl.
Toss with the salt, pepper, mustard, oil and vinegar.  Taste, and adjust seasoning.  Toss in the herbs, and serve.