Eggplant Chocolate Cake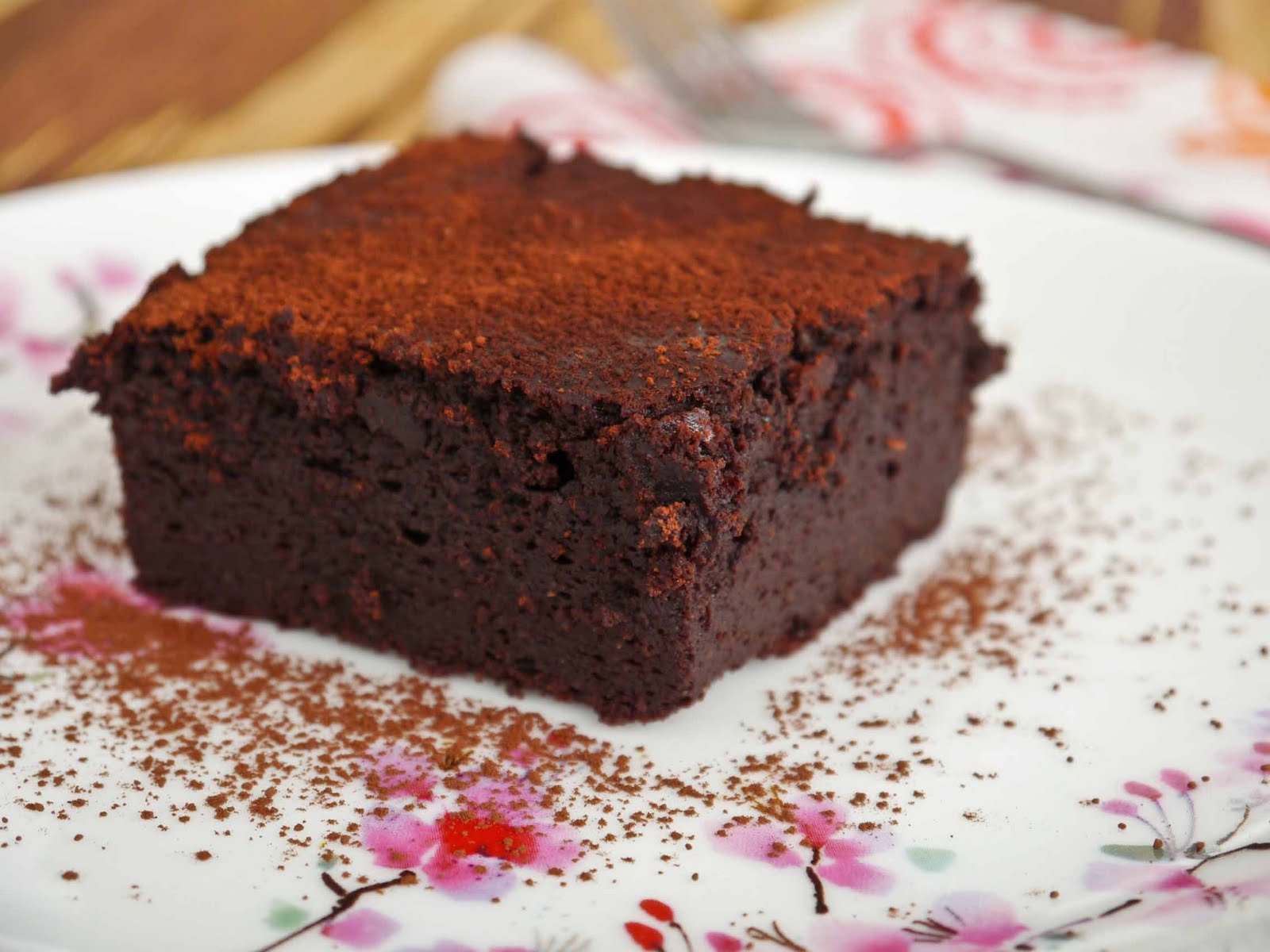 Here's a great gluten free chocolate cake recipe made with eggplant!  From "Red Velvet Chocolate Heartache" by Harry Eastwood, and also written up on the Peaches and Donuts food blog.  It's rich, moist, dense, and delicious!
Ingredients:
1 lb eggplant (2 small or 1 medium)
10.5 oz 70% dark chocolate
½ cup cocoa powder
⅓ cup ground almonds (almond flour)
3 extra large eggs
½ cup honey
2 Tablespoons baking powder
¼ teaspoon salt
1 Tablespoon brandy
Procedure:
Preheat oven to 350 degrees and line a 9 inch circular pan with parchment paper.
Cook eggplants by piecing skin with a skewer and placing in a bowl covered with plastic wrap.  Microwave for 8 minutes or until cooked and limp.  Set aside to cool enough to handle.
Use the tip of a knife to peel the eggplants, put the flesh in a blender and puree until smooth.  Add the chocolate and stir until melted and completely mixed in.
Whisk all other ingredients together for 1 minute until slightly bubbly.  Fold in the chocolate/eggplant mixture and incorporate thoroughly.
Pour the batter into the pan and bake for 30 minutes.  Let sit for 15 minutes before turning out of the pan to cool completely.