Vegetable Curry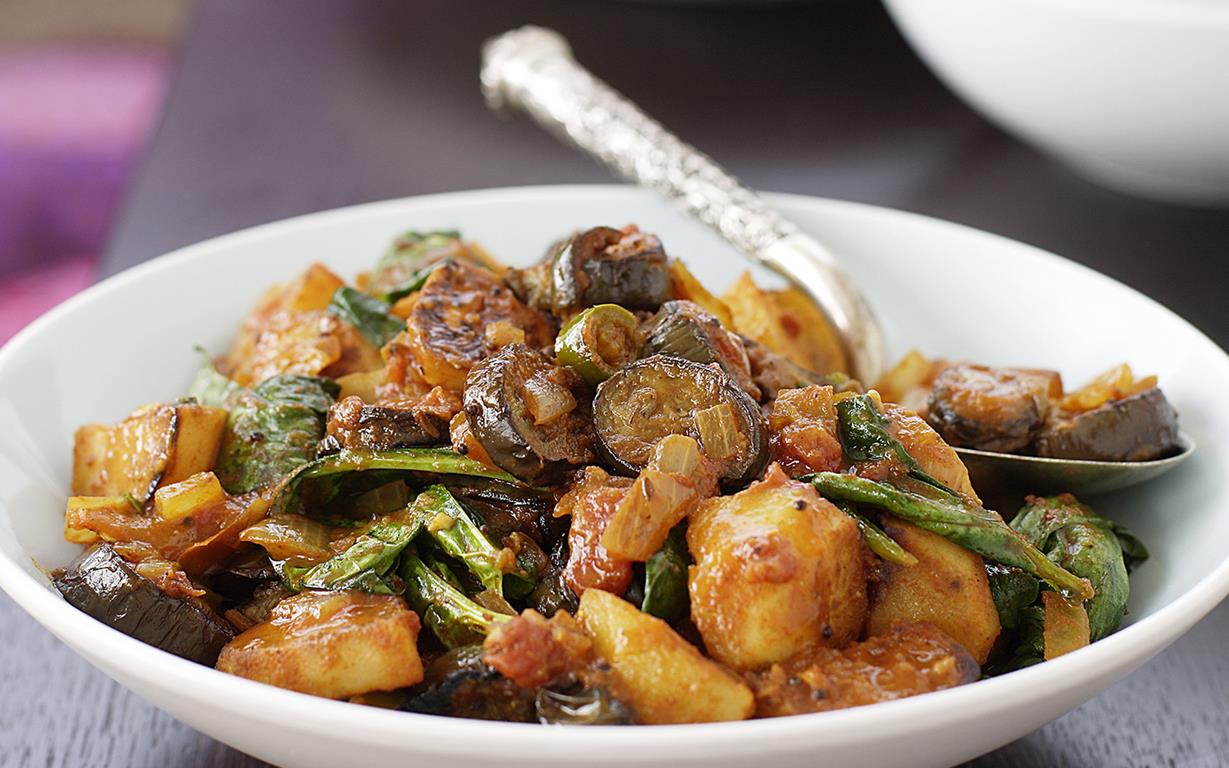 This recipe, courtesy of one of our CSA members, is a great way to use up all of your late summer vegetables.  Feel free to experiment with variations on the vegetables for your own take on this recipe.
Ingredients:
2 cups eggplant cubes (don't need to peel)
1 sweet potato or white potato, cubed
1-2 bell peppers, chopped
1 onion, chopped
Olive oil
4-5 cloves garlic, minced
1 teaspoon ground turmeric
1 Tablespoon curry powder
1 teaspoon ground cinnamon
1½ teaspoons salt
½ to ¾ teaspoon cayenne pepper
¼ cup blanched almonds
1 zucchini, sliced
¼ cup raisins
1 cup orange juice
Procedure:
In a large pot place eggplant, potato, peppers, onion, and ¼ cup olive oil.  Stir and sauté over medium heat for 10 minutes.
In a small pot place ¼ cup olive oil, garlic, turmeric, curry powder, cinnamon, salt and pepper. Sauté gently for 3 minutes.
Pour spice mixture into the large pot of vegetables.  Add the almonds, zucchini, raisins, and orange juice.  Simmer 20 minutes, covered.