Romanesco Cauliflower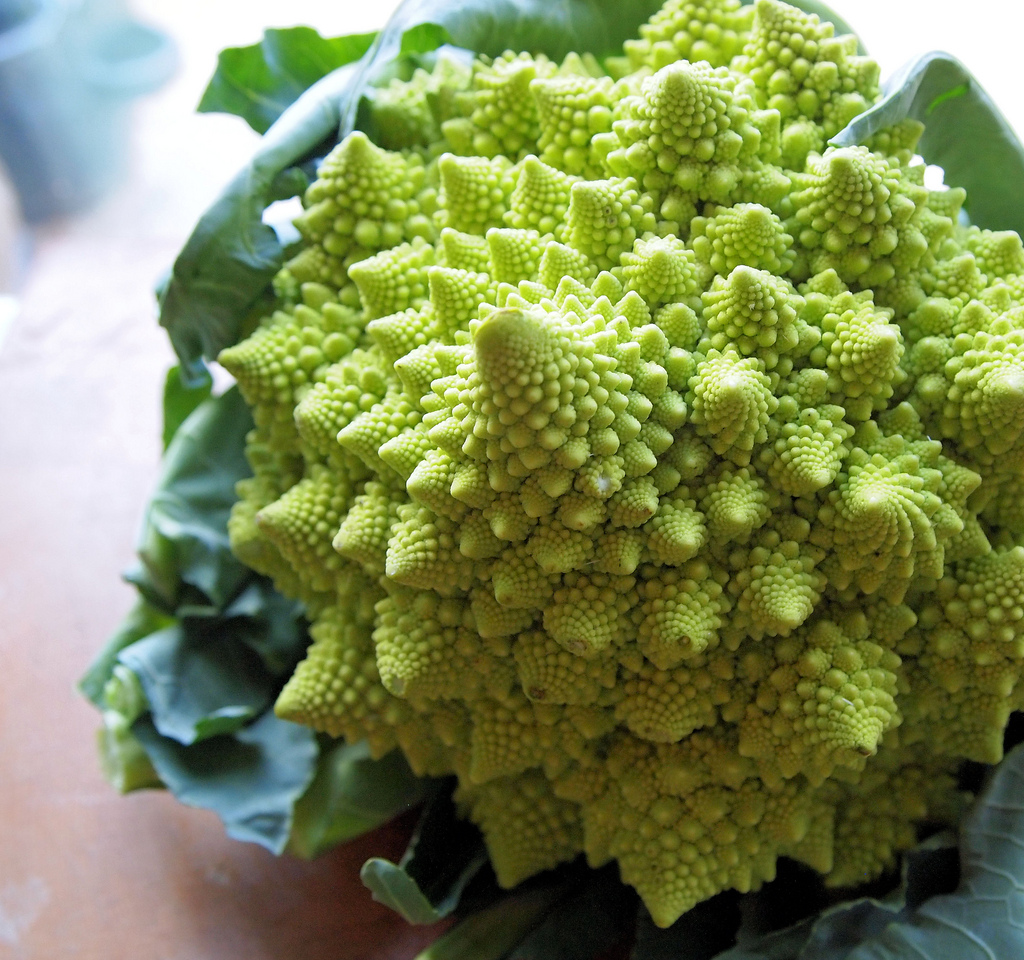 Romanesco cauliflower is a member of the Brassica family, which includes cabbage, Brussels sprouts, broccoli, and kale.  This unique cauliflower originated and was first identified in the 16th century in Italy. Sometimes called Romanesco broccoli, it looks nothing like broccoli and its flavor is much milder and sweeter than either broccoli or cauliflower.
It can be divided like cauliflower or broccoli, since it has a cluster of individual stalks around a central stem. And like those, it can be eaten raw, boiled, baked, braised or sautéed. Cooking it briefly preserves its color, while roasting it with EVOO and salt in a hot 475 degree oven caramelizes it beautifully. It pairs well with salty foods like olives, pancetta, and capers and is an ideal partner for pasta, rice, and other grains like Italian farro.
Romanesco cauliflower keeps well in the fridge for up to seven days.